Ford Model A Pickup Restoration August 2006
There are still a lot of parts which have to be sandblasted and painted.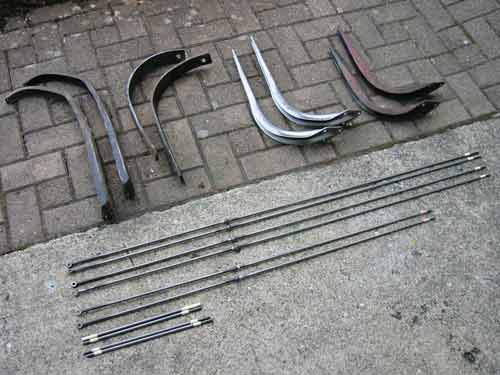 These parts are the running board brackets, the front fender braces and the brake rods.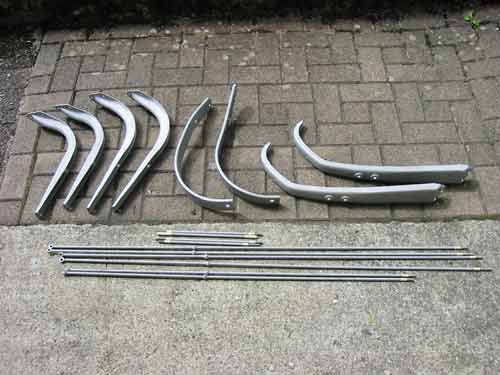 These parts are sandblasted and are ready now for the epoxy primer. Since all items look like new after sandblasting, I grave them e.g. with my Dremel in order to distinguish the parts later.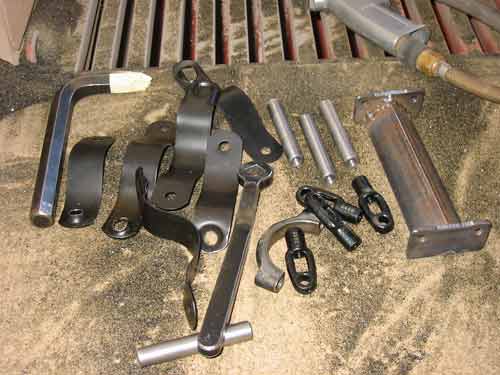 These are small parts which will be powder coated later.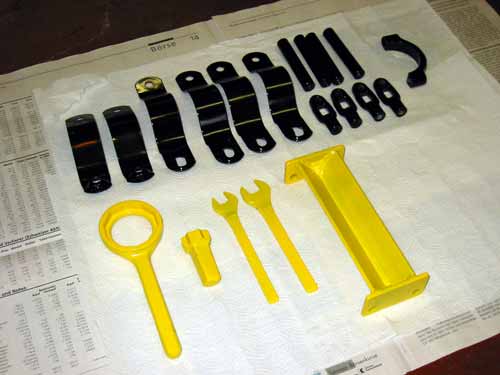 The black powder coated ones are belonging to the Model A, the yellow ones are some tools.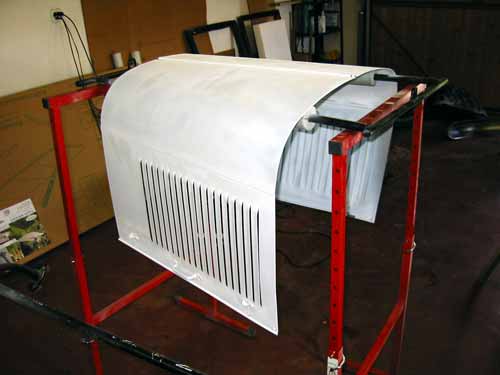 The hood is also sandblasted and primed now and I wanted to replace the top hood rod by a inox version.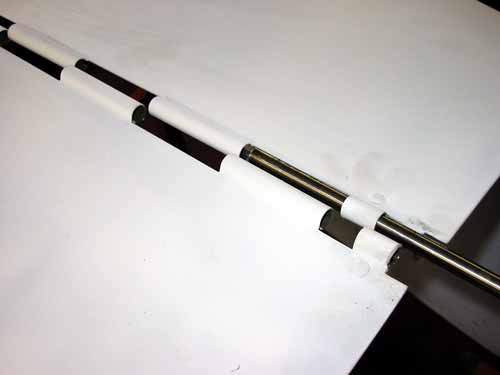 After had removed the old rod I cleaned the bore with sandpaper.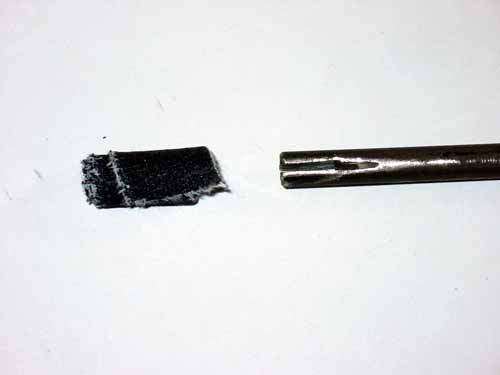 The easiest way is when you make a little slot on one end of a rod. This job can be done with a Dremel. Then you can fix the sandpaper easily and it will not turn on the rod anymore. The other end of the rod is connected to a power drill.
These are some rust holes and the marked section of the sheet metal has to be cut out now.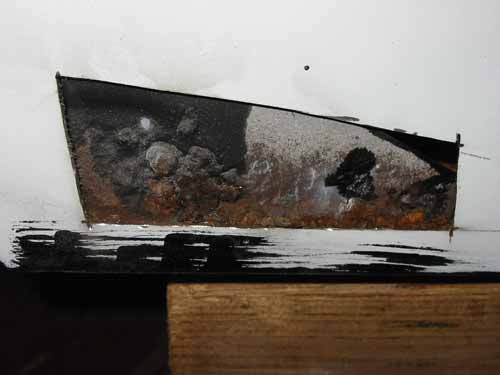 What I see is that many years before somebody has welded in the same region. I will replace it with a new sheet metal and protect the inner side with POR 15.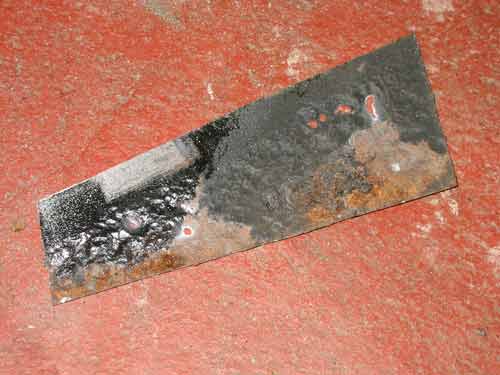 The sheet metal has a thickness of 1.5 mm but the rust has done a good job.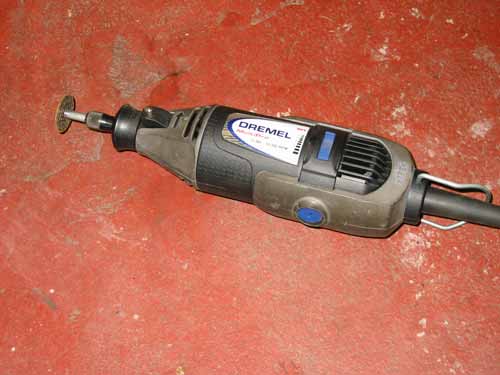 I'm using my Dremel with a cut-off wheel to cut out sheet metal sections.
---
      Copyright ©  2001-2019 Markus Maurer - all rights reserved  
 |  Last modified: 23.12.2018  | 
Print Page