Ford Model A Pickup Restoration June 2006
From day to day I can use my fingers better and better. I'm not able yet to bend them like before my accident but I can use them for hard work. The doctor says that the bones are strong enough and will not brake again, so I hope he is right … I will test it in July when I will do some bigger sandblasting and painting jobs. My progress during June was not so big, also because I had 2 weeks of holidays. In the meantime I have organized some additional spare parts and a gas tank sealing set is ready to be used.
This part is underneath the gas tank and I had to do some mechanical tasks first.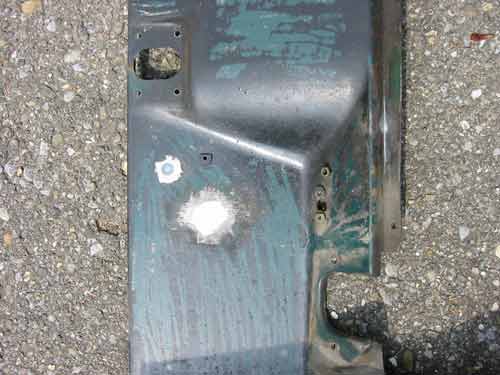 I had to close some holes which were not original by welding and grinding.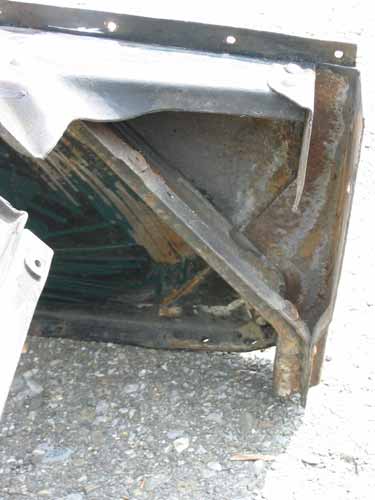 Here are some locations which cannot be sandblasted easily. Therefore I organized some POR 15 rust remover and color to protect the piece against rust.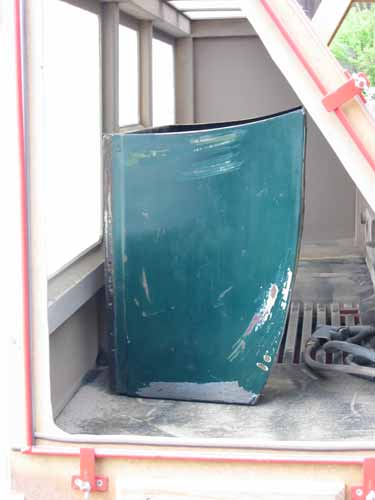 As you can see, the sandblasting cabinet is too small for this piece but anyway, for the big parts I want to make the sandblasting work in a tent with more space. See more about how it works next month.
---
      Copyright ©  2001-2019 Markus Maurer - all rights reserved  
 |  Last modified: 23.12.2018  | 
Print Page