Ford Model A Pickup Restoration November 2006
In November I started with my sheet metal work on the front fender.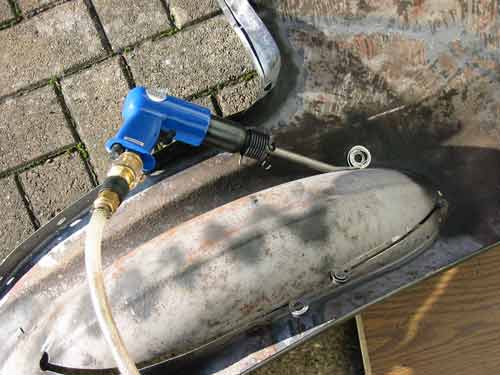 The fender wells for the spare tire was in a bad, rusty condition with holes and I decided to replace this part but pieces from the fender too. I have used an air chisel which is a very good tool for this kind of work.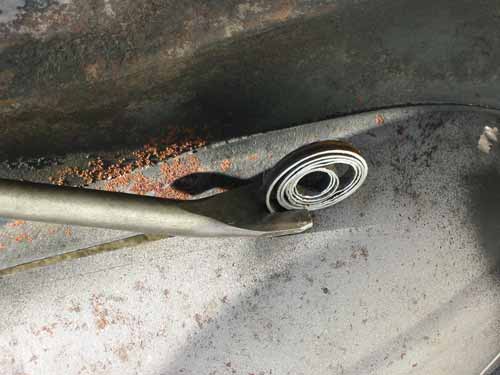 The cut is approximately 5 mm wide and there is no distortion of the sheet metal.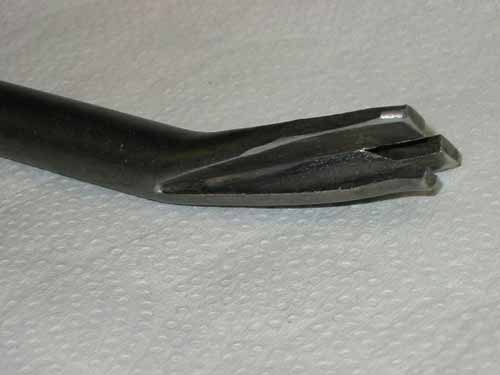 This is the shape of the chisel.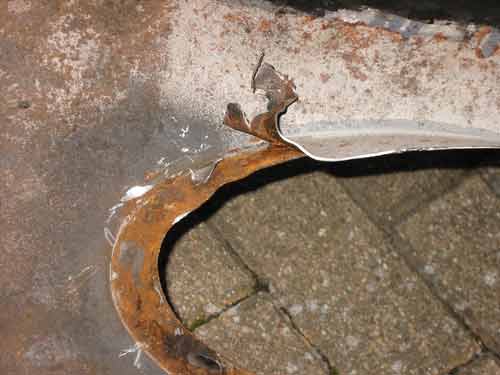 After cutting out the main part, I have removed the remaining sheet metal which was spot welded.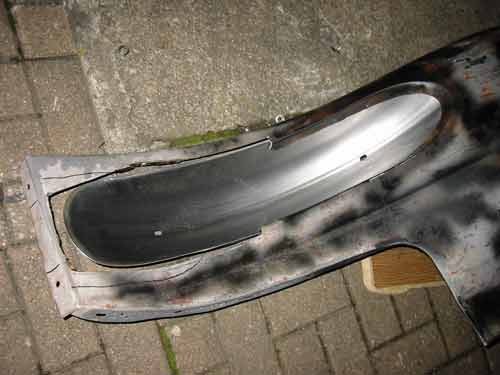 The new fender wells will be welded in this position later.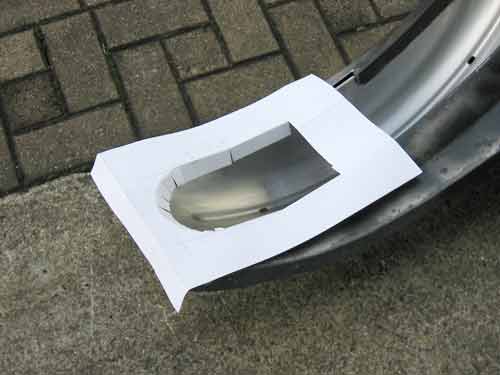 First I have to make a template with paper to prove wether it fits or not.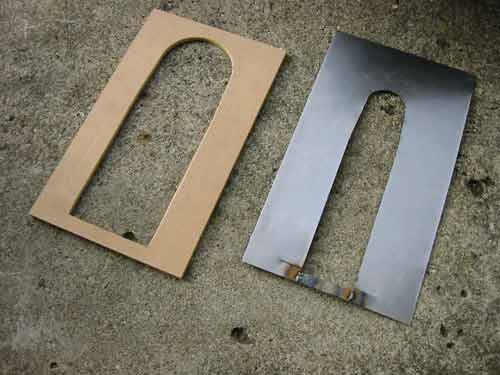 Then I could cut the sheet metal to the right size. On the open side I have welded a small bar to prevent any distortion when I'll do the work. Also I've made a wooden molding tool for easily bending the sheet metal.
Now I could start to stretch the metal with a hammer. On the picture you can see that the stretching process has already started.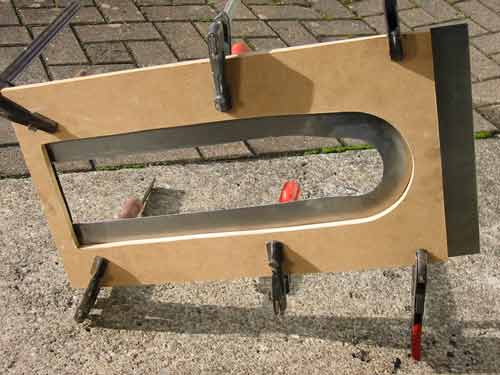 Then, after a while, I have fixed the sheet metal onto the wooden molding tool to bend it over the edge.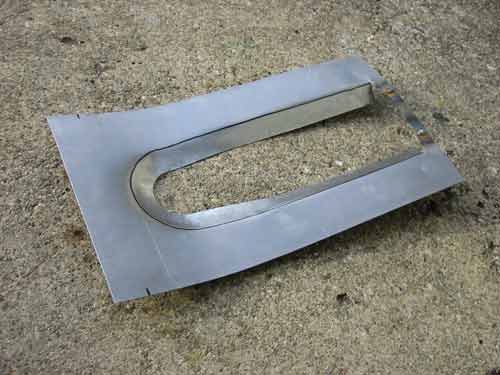 Some hours later … it looks like this.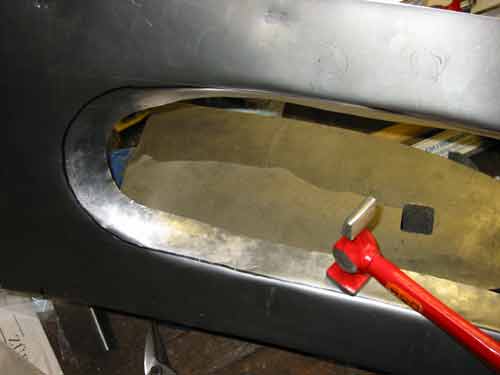 My hammer is not an expensive one, probably I will buy a better quality when I have to do this job more often.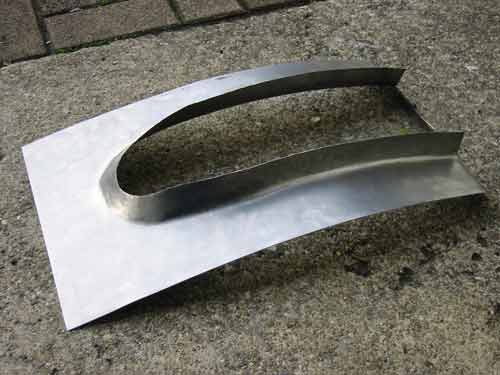 Finally my sheet metal has the right shape!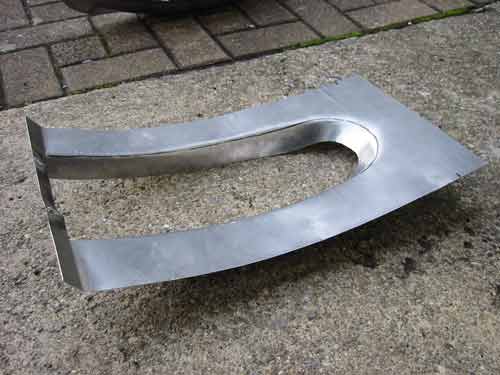 What I have to do is to cut the border of the inner site to 1".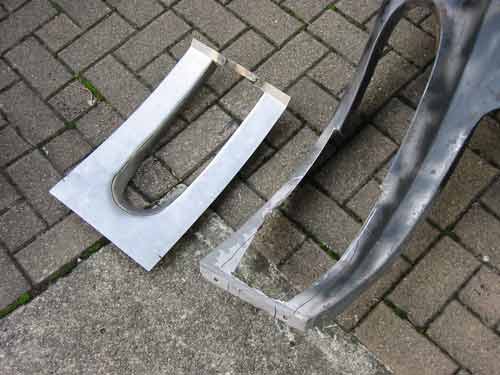 I'm ready now to fit my new part to the front fender.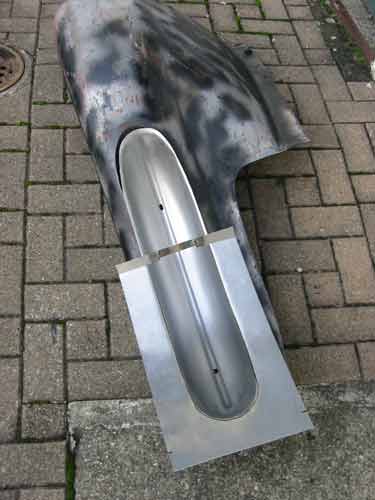 For more details just have a look next month.
---
      Copyright ©  2001-2019 Markus Maurer - all rights reserved  
 |  Last modified: 23.12.2018  | 
Print Page