Ford Model A Pickup Restoration February 2006
This month I did mainly some sheet metal repair work.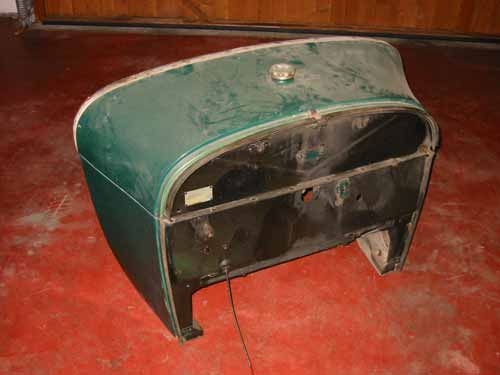 Some part I had to disassemble first like this one. The upper part is the gas tank.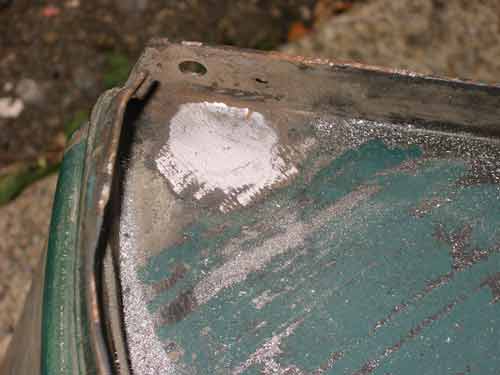 I will set it back to the original state and had to close some very unpleasant holes like this one here. On my Tips & Tricks site I have described how this can be done very easily. Just have a look at (available soon) Tips & Tricks .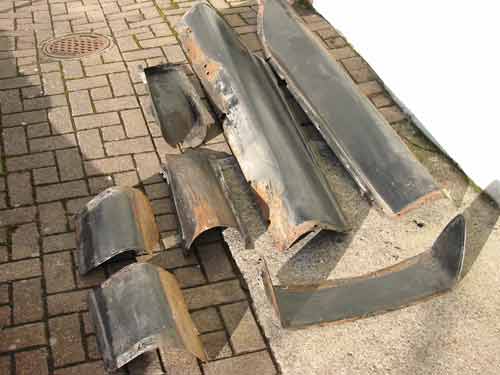 These are some sheet metals which I have cleaned roughly and bumped out. Some parts of the sheet metal were to rusty why I replaced it partly.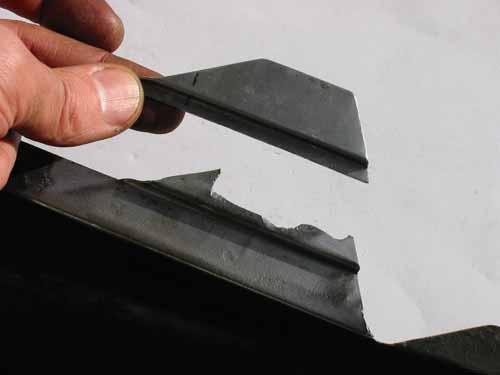 One part I have replaced you can see here.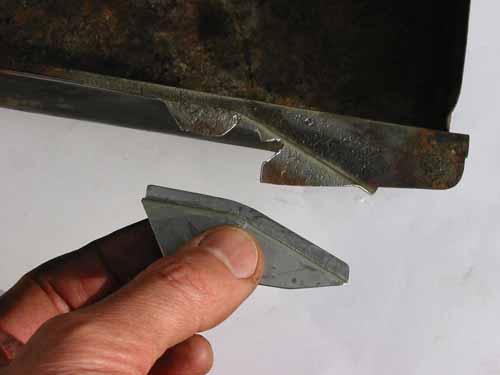 Also this one was too rusty.
First I cut the rusty part with a Dremel supported with a small friction disk. The new sheet metal must fit perfectly and can then be fixed with a MIG welder. Then I weld it autogenously.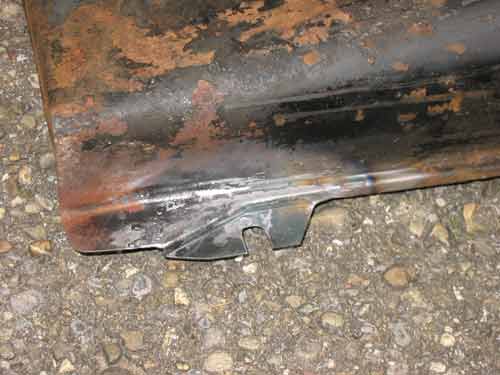 After welding it has to be grinded.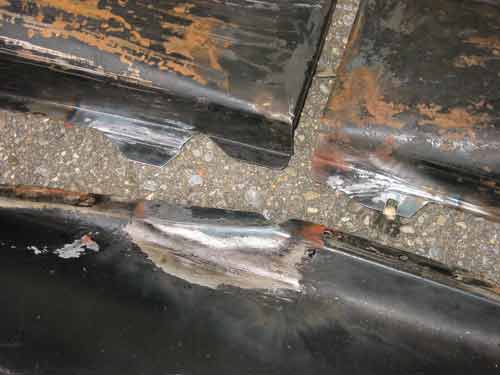 All sheet metals are repaired and ready for sandblasting.
---
      Copyright ©  2001-2019 Markus Maurer - all rights reserved  
 |  Last modified: 23.12.2018  | 
Print Page