Ford Model A Pickup Restoration April 2006
April was a successful month since I could move my Model A for the first time and I must say it runs very good.
As you can see, just the needed parts were mounted to make the first drive.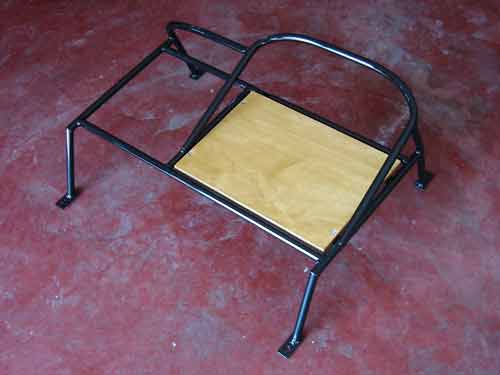 But before I could make my first run I had to finish some other tasks. This emergency seat was newly made to have a seat. It is not very comfortable but it is enough for driving.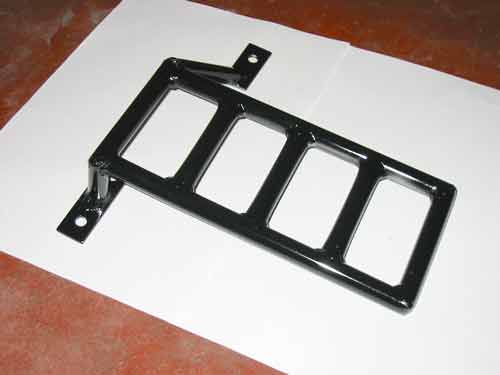 What is also necessary is such a feet rest construction.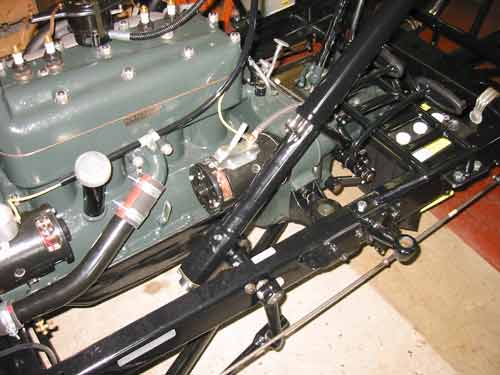 It is mounted over the battery.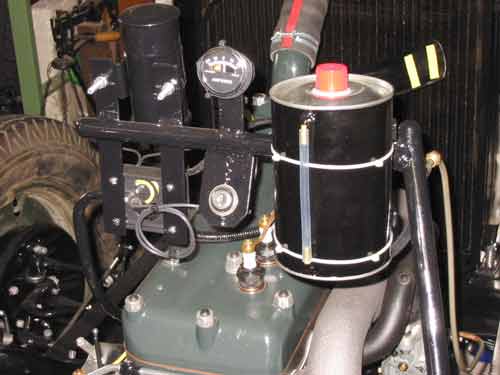 One problem during the past test runs was the very small gas tank. Now I've made a bigger one who has a capacity of one liter. As you can see it has also a gas gauge.
A very important item for my first run is still missing, it's the steering column. This item took me a long time because I made 4 modifications totally since I was not happy with the original construction. If you want to know more details about it, please visit my Modification site and have a look at Steering Box .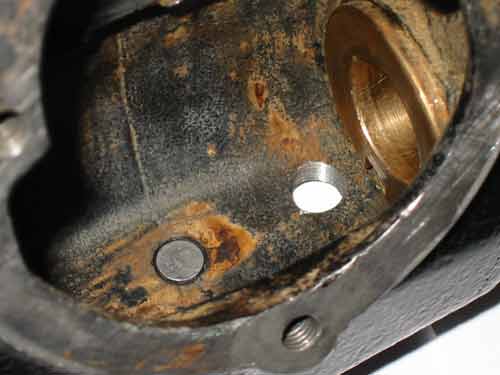 Modification No. 1: I have moved the grease fitting one inch to the right. Now the bearing will be better lubricated.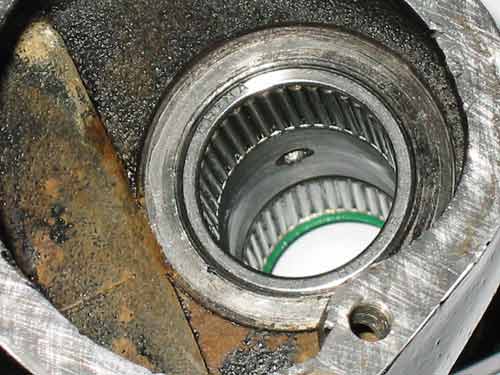 Modification No. 2: I have converted the sector bushings to needle bearings in order to get an easier steering with reduced force.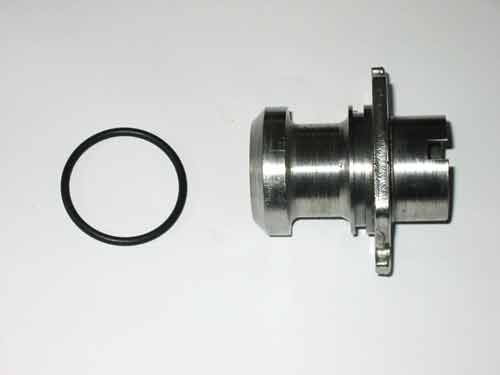 Modification No. 3: I have supported the steering column end plate with an O-ring to prevent an oil leakage.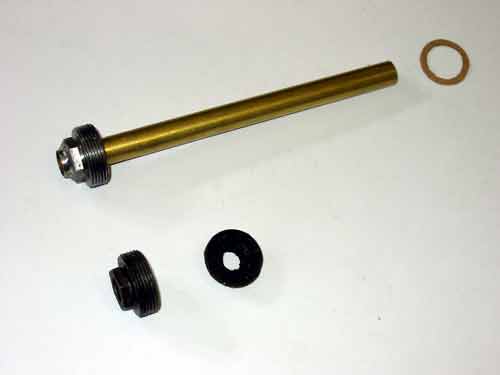 Modification No. 4: This steering shaft felt retainer has an additional tube and prevents also from oil leakage. In the lower part of the picture you see the original item.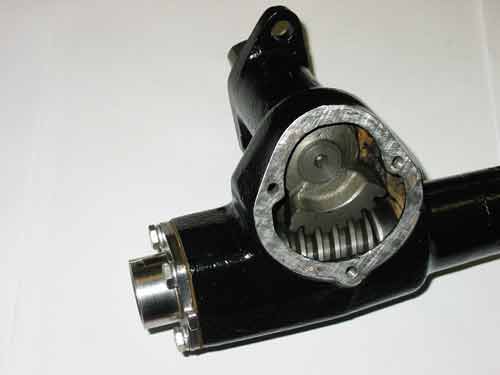 Now the 7 tooth sector can be inserted.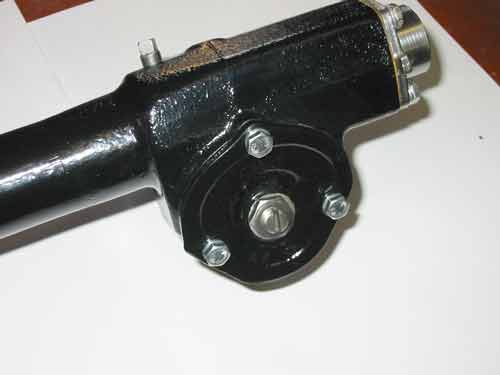 Then the box is closed with the end plate.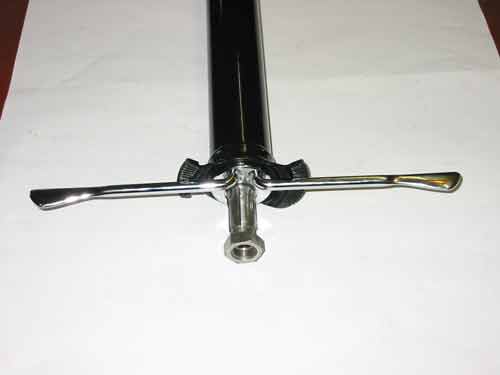 Finally the gas and ignition rods can be mounted.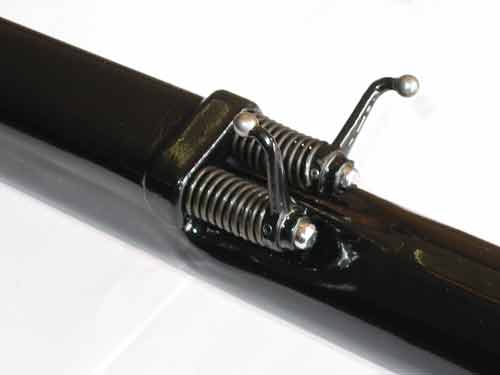 Then these two control arms are riveted to the rods.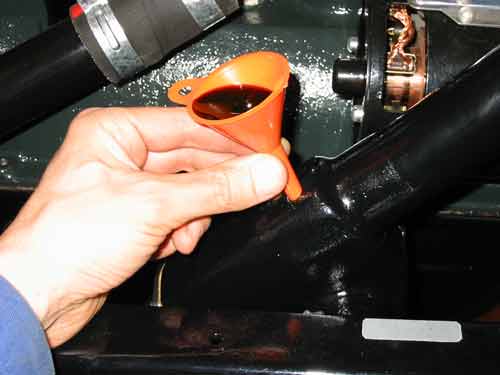 Then you can fill the box with 600W oil, the same oil which is also used in the gear box and the differential.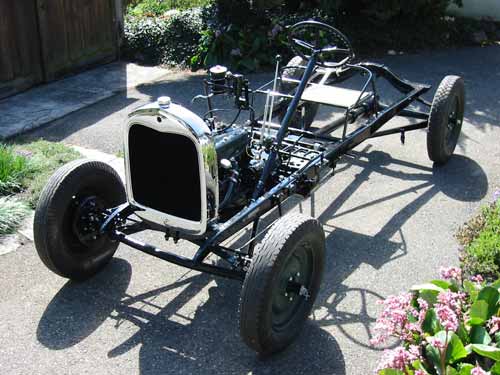 Ready for take off! On the 22nd of April I could drive with my Model A for the first time and it runs very well.
---
      Copyright ©  2001-2019 Markus Maurer - all rights reserved  
 |  Last modified: 23.12.2018  | 
Print Page