Ford Model A Pickup Restoration September 2006
During the past month I had to do some sheet metal work.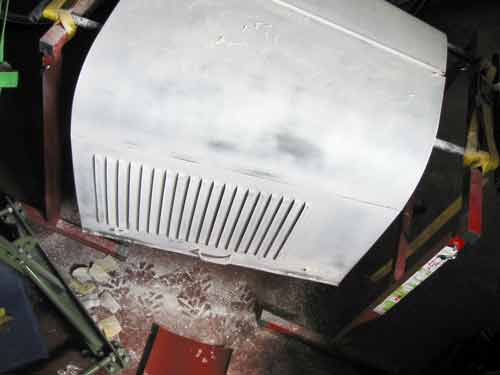 The hood had some dents and I had to bulge them. Then I have sanded it in and outside.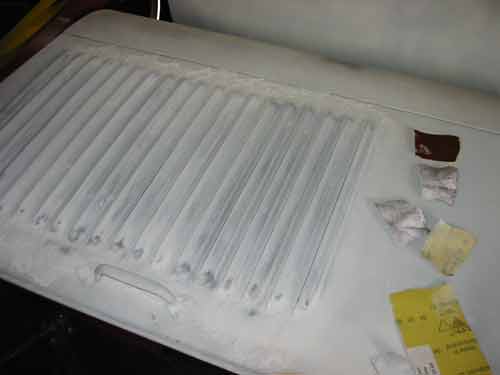 All the rough edges required sanding by hand.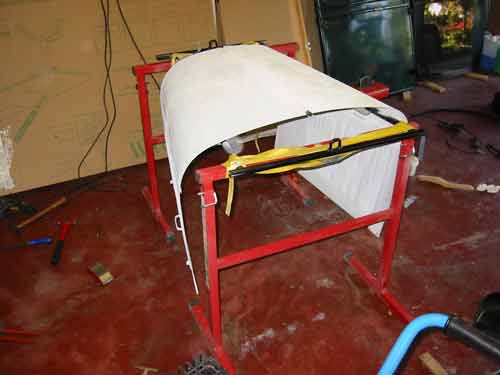 My self made frame for the hood is very useful like here in closed position …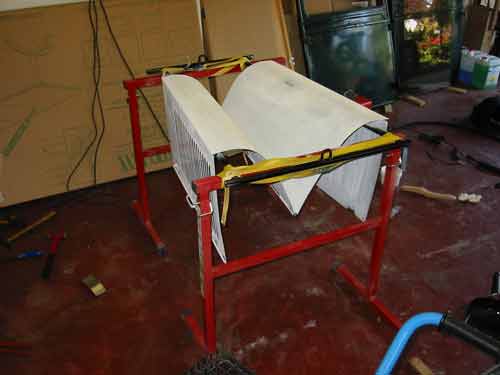 … here it is opened …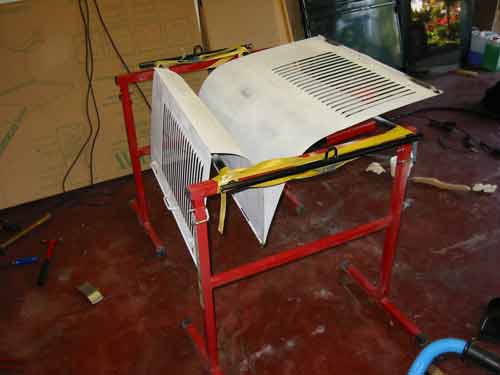 … and another position where you can easily work on the louvres.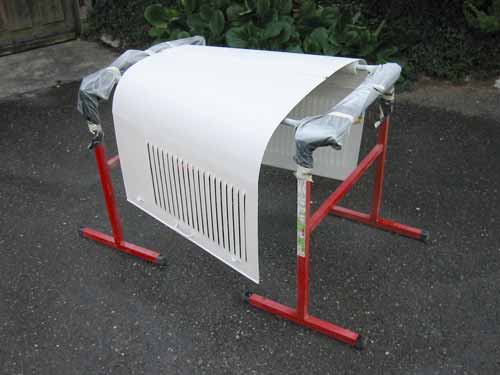 Finally I have painted it with epoxy primer.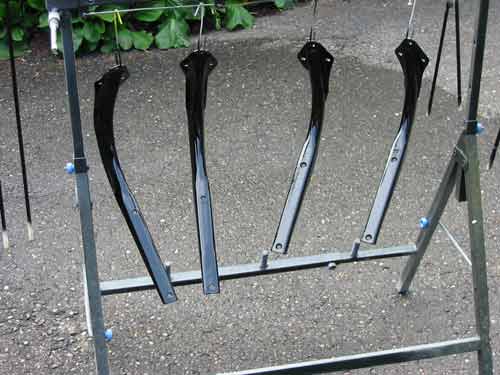 Also the running board brackets are painted black.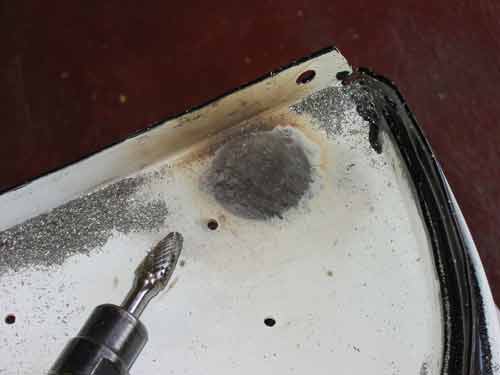 This is the last whole I had to close.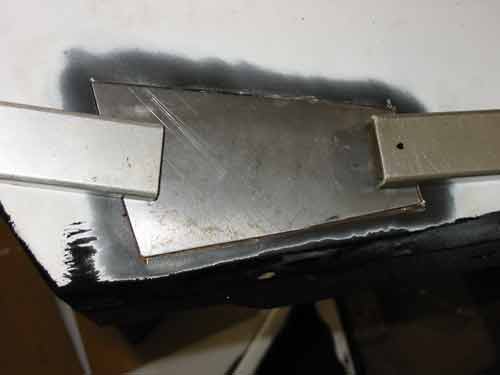 In the meantime I could organize a thicker sheet metal and I cutted it to the right size as you can see on the photo. It is hold in place by two magnets.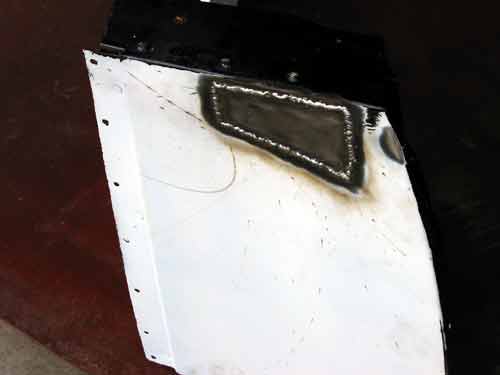 The next step is to weld the part weld point by weld point.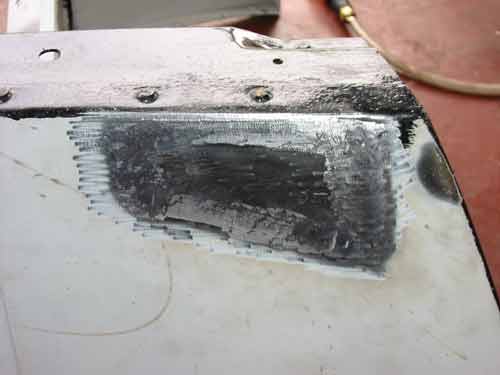 Then the weld is milled off.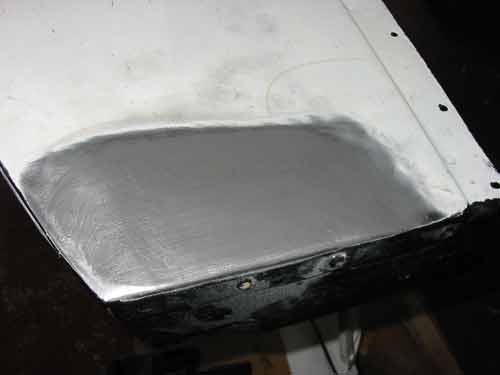 To get the correct shape I have tin plated the surface. The first step is to put some tin paste onto the cleaned surface.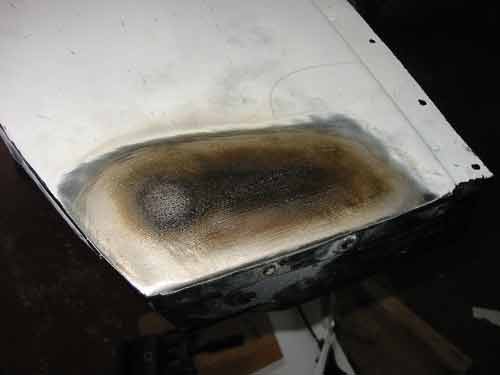 The you have to heat it until the surface gets a brown color.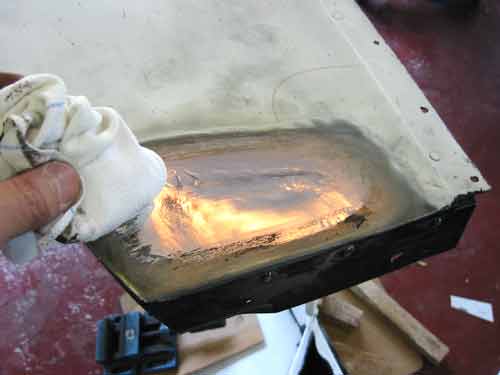 Then use a cotton tissue to remove the rest of the tin paste and you will see that the steel is tin plated now.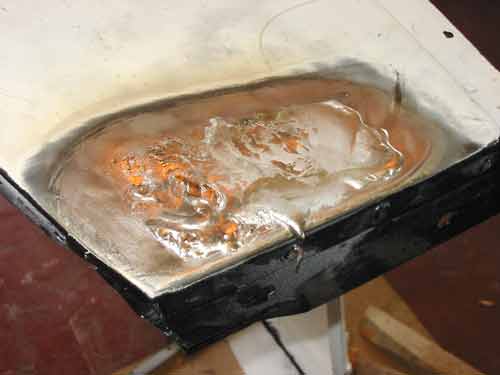 Now you can put the tin onto the surface. As you can see not an easy job, for the next time I will do some exercises and show you better pictures …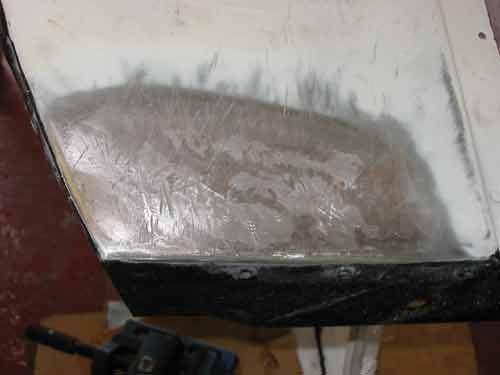 When the tin is cold, you have to remove the unnecessary tin with a special file.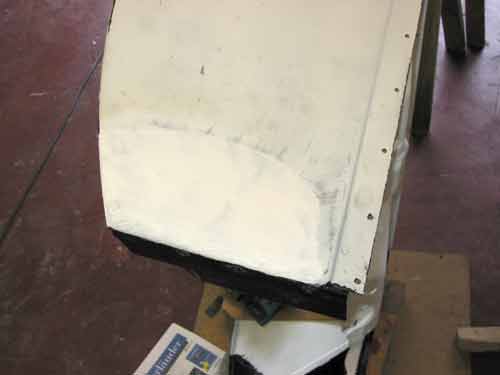 Finally clean the surface properly degrease it and put some epoxy primer onto the surface to protect it from rust.
On my Tips & Tricks site there is a new topic describing my self made Engine Stand
---
      Copyright ©  2001-2019 Markus Maurer - all rights reserved  
 |  Last modified: 23.12.2018  | 
Print Page