Ford Model A Pickup Restoration May 2006
As you can see, the restoration of my Model A has temporarily stopped and instead I will show you the 'restoration' of my two fingers.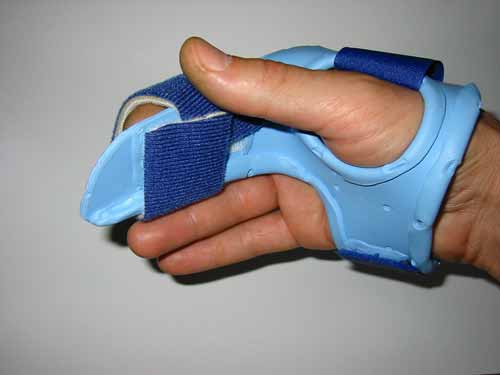 I have broken two of my fingers of my right hand and therefore actually I'm not able to do any work in my garage.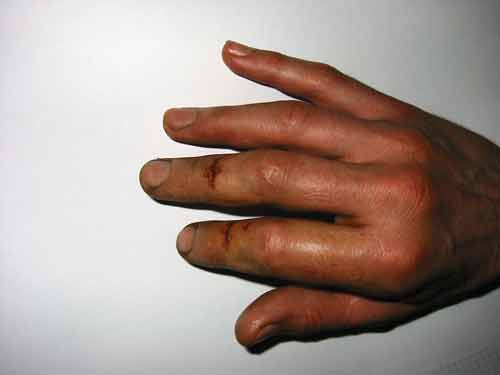 This sh.. happened because I was in a hurry and my 100 kg air compressor dropped on one side when I tried to move it over the border of the garage door.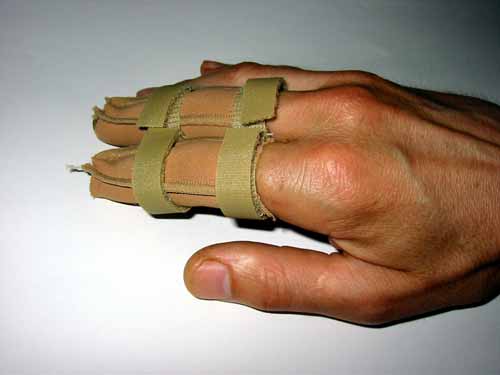 I'm lucky that the tendon and the finger joints are not harmed and I'm confidential that I'll be ready again by mid of July.

Here you can have a look at a new modification site, the Modification of my Front Brake .
---
      Copyright ©  2001-2019 Markus Maurer - all rights reserved  
 |  Last modified: 23.12.2018  | 
Print Page