January was a successful month for the project. I could mount the crankshaft, pistons and the rods. A detailed description of some tasks can be found on the Tips & Tricks page.

The mounting process of all these items is not difficult and you need no expensive tools, but the essential thing is that you work very precise. If you have two left hands, let the job do in a machine shop. This will cost less than a broken engine.
Before I could mount the crankshaft, I had to press the gear onto the crankshaft. This gear will drive the cam shaft.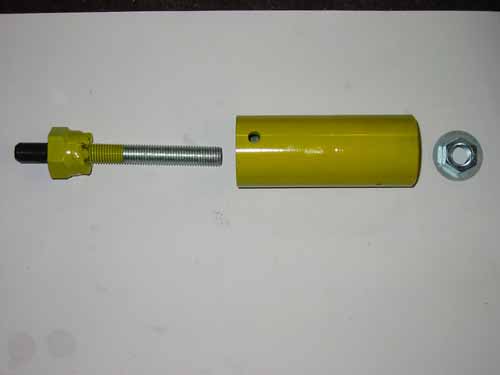 This is the tool for doing this job.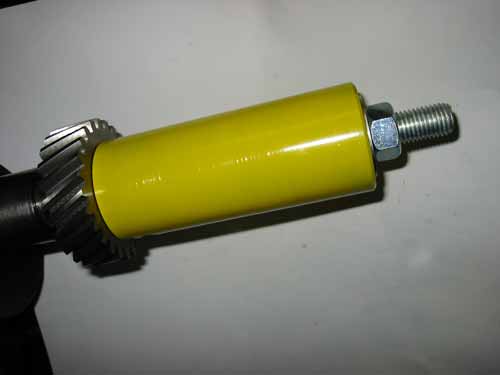 Just turn the nut on the right hand side and the gear will slip onto the shaft.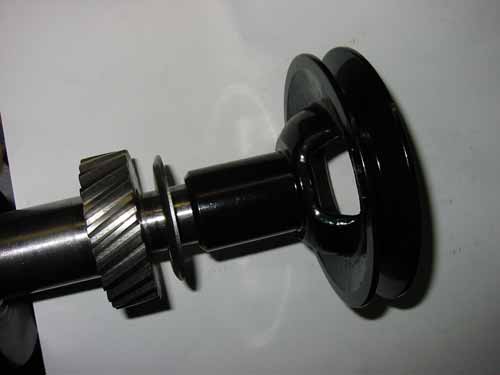 As next I could mount the pulley which is connected to the water pump and the generator. Finally the crankshaft is ready now for the installation.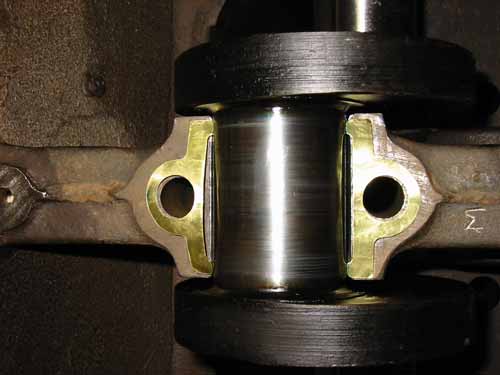 For a correct bearing clearance, the bearings have to be adjusted to the right clearance. Details about how you have to do that can be found soon on my page Tips & Tricks .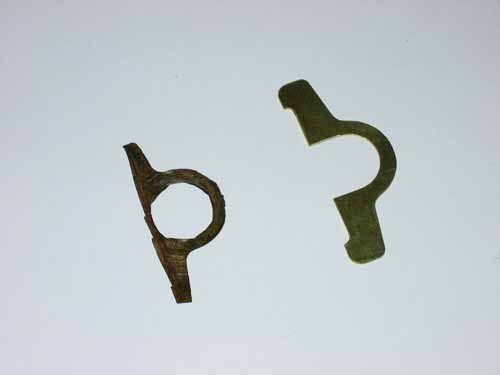 These are two shims used for the rods, on the right is a new one, the left one is a hand made version which was installed!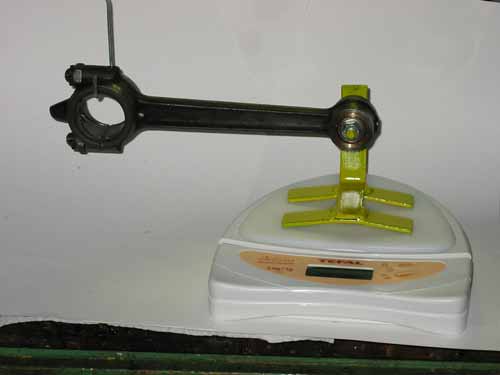 The weight of the 4 rods is within 1g. The description about how to do that is found on page Rod Balancing .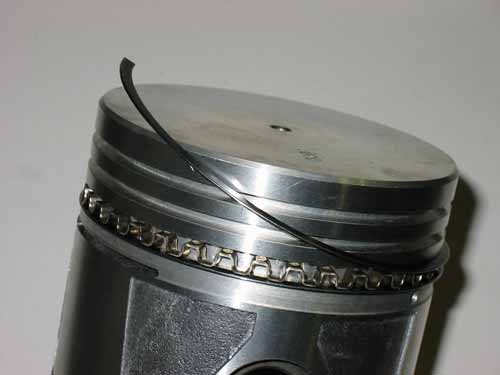 At last I could mount the pistons in the engine block, details about that can be read soon on site Tips & Tricks .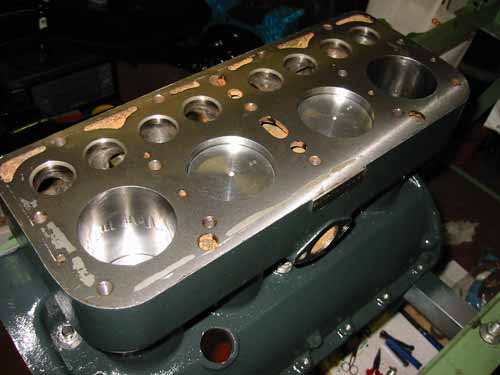 Here you see the block and all 4 pistons are mounted.
      Copyright ©  2001-2019 Markus Maurer - all rights reserved  
 |  Last modified: 23.12.2018  | 
Print Page