I was too early with mounting of the brake cross shaft. The 'Model A Ford Club' has had its 50th anniversary and the 'Restorer' magazine was extra thick. One article describes the installation of additional grease fittings for the cross shaft. I took this as an idea and made a better version for me.
First you need a treaded hole in the bushing, a hole in the brackets and notches inside the bushings.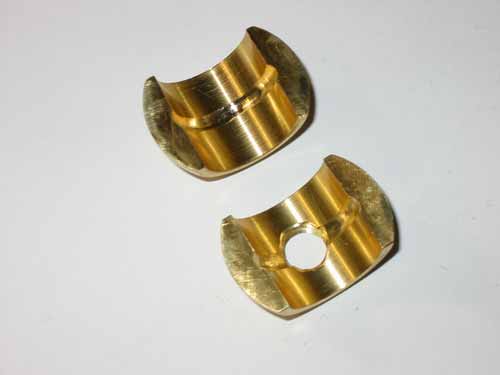 I made the notches with my Dremel by hand.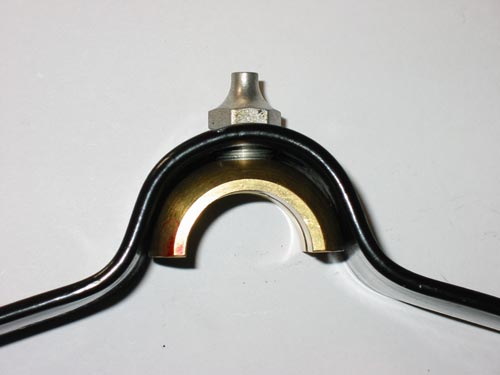 In the 'Restorer' magazine the tread was done through the brackets and the bushings together. From my opinion it is not such a good solution and therefore I decided to drill a bigger hole in the brackets. That way the bracket and the bushing can move against each other.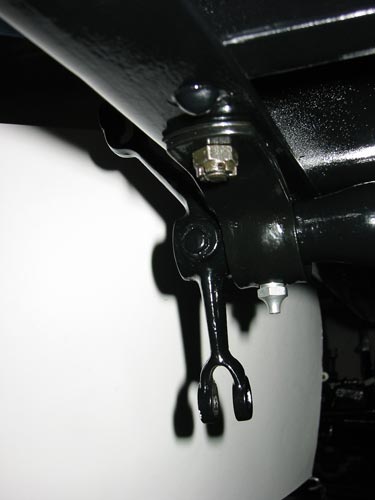 Fixed to the frame it looks the same as a month before but with an additional grease fitting.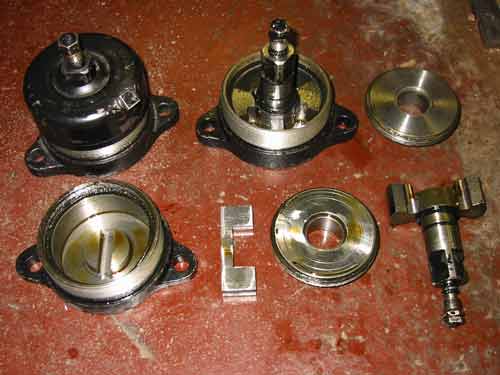 What's this? The answer is very badly made shock absorbers for $600.-.
First I had no chance to mount the arms because on three of them were 4mm too high! No problem, I thought and I turned them down on the lathe.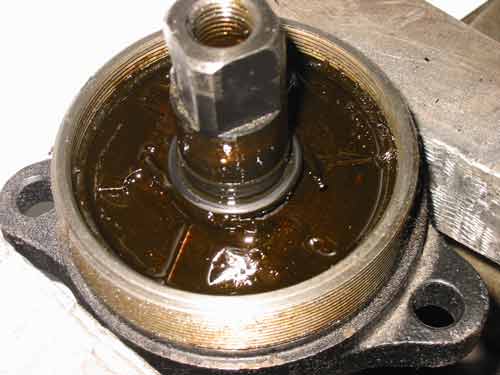 After that I proved the function of the four shock absorbers and how they can be adjusted. I felt no difference and this was the point where I decided to disassemble all four of them. I could find silicon and metal swarfs inside, no question why they did not work properly.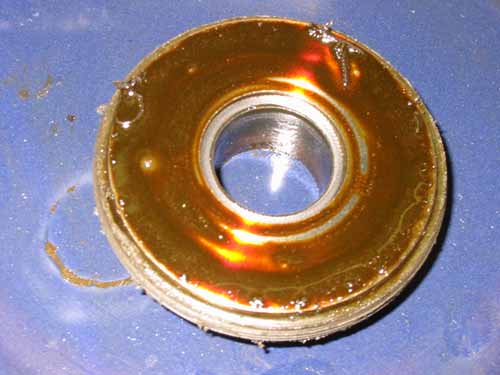 Inside the cover were swarfs too and the seal was damaged!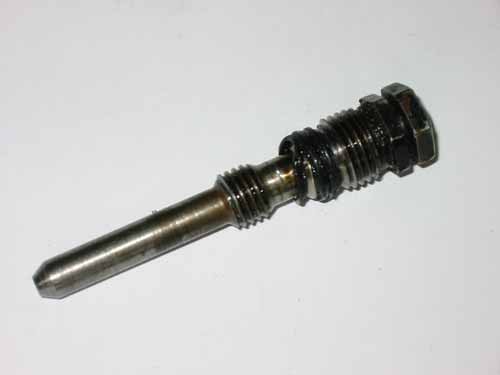 This is how the needle looks like, badly damaged! I have ordered new needles now and I will try to get the shocks running again. It will take me a lot of time.
      Copyright ©  2001-2019 Markus Maurer - all rights reserved  
 |  Last modified: 23.12.2018  | 
Print Page