I'm still within the time frame to start the engine this year for the first time.
This is the clutch release arm which disconnects the clutch. The original cast iron part is known that it will break very often. Therefore I decided to install a new one which is welded. It's also a longer version which will reduce the needed power when you push down the clutch.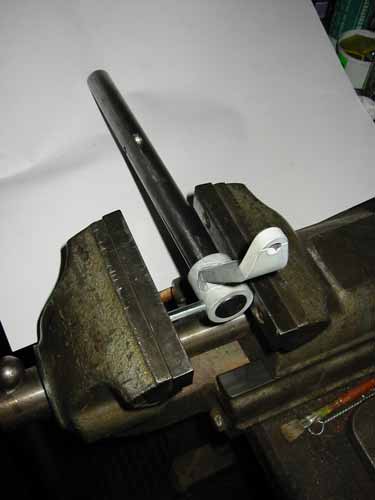 A vice is the perfect tool to press in the pin. Don't use a hammer because it will deform the pin.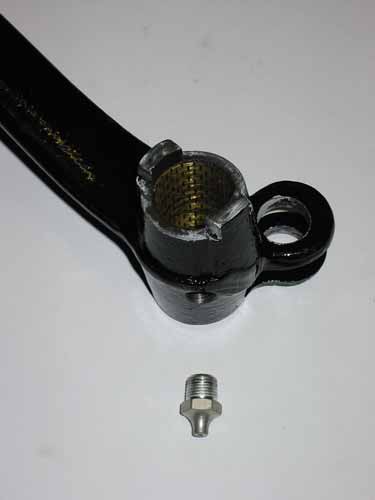 The clutch and brake pedals were not supported with grease fittings, this was only made during later production. I drilled the holes and made threads for the original type fittings.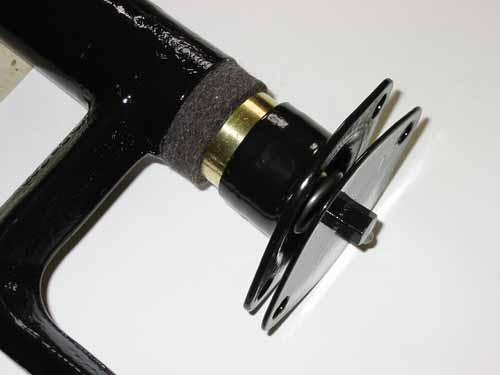 This part is the emergency brake cross shaft bracket and is mounted to the frame.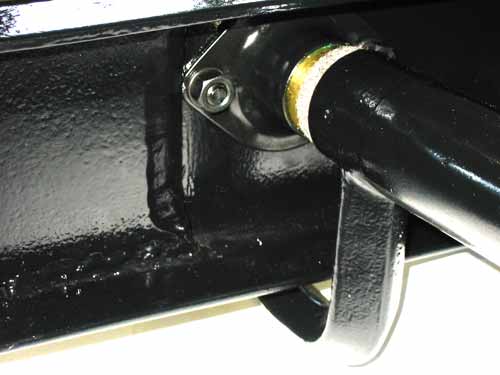 It was not easy to mount it between the frame, because next to the mounting point is a 12 mm steel profile for the enhanced wheelbase.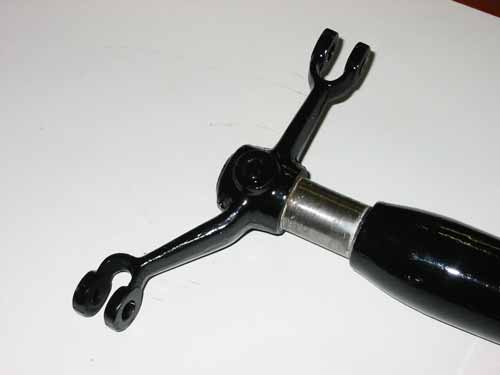 This is the side of the cross shaft. One eye is for the rod which leads to the front brake, the other eye is for the rear brake.
I have used the split type of the brake cross shaft bushing since I didn't want to remove the rivet.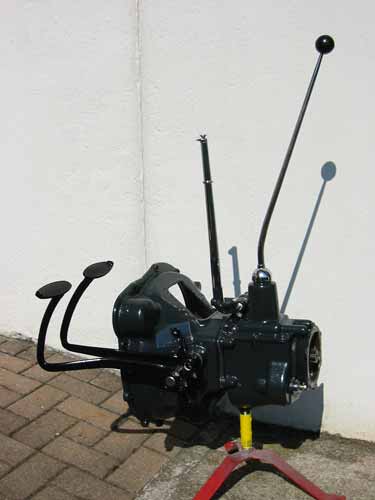 The gearbox is ready to mount to the engine. The two pedals are just put on temporarily for the photo.
      Copyright ©  2001-2019 Markus Maurer - all rights reserved  
 |  Last modified: 23.12.2018  | 
Print Page