Ford Model A Pickup Restoration March 2012
My parcel for the galvanic shop will soon be ready. I still find parts and screws which are not ready yet.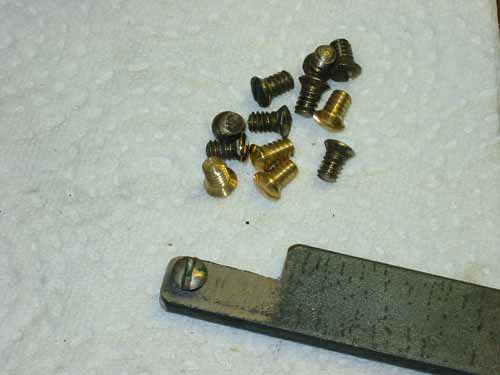 For grinding and polishing screws I take a piece flat steel in which I cut a thread. The screws can then be fixed and easily polished.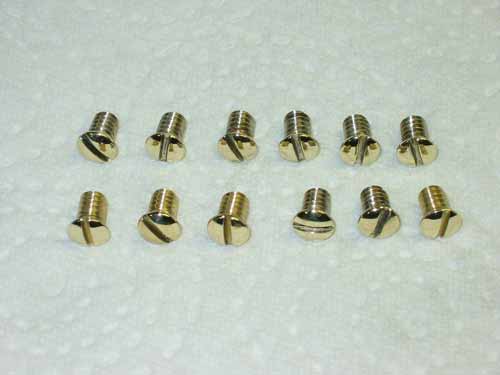 Where are the old screws and which are the new ones? 4 pieces of them are made new.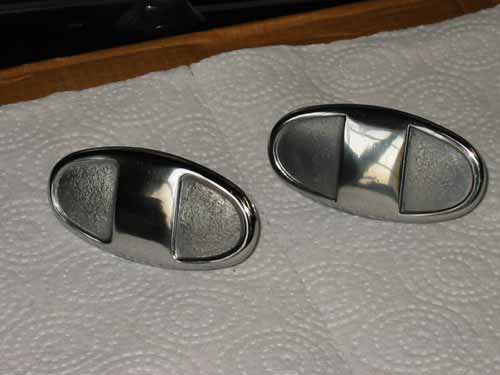 These two parts of the front bumper are now polished too.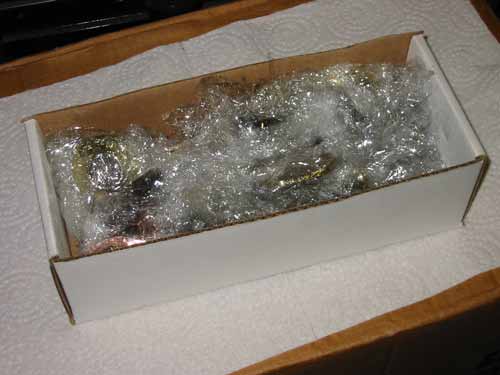 Polished parts are best protected with such a cling film you normally use in the kitchen. You can put all parts into a box, without being scratched.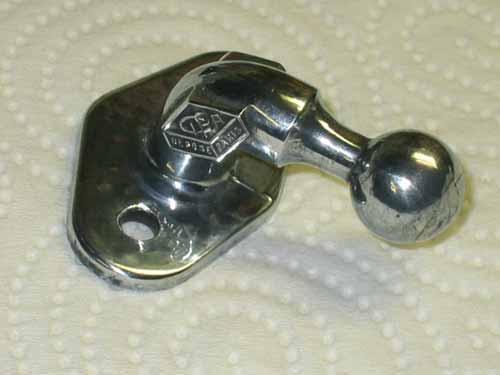 This is a part of the inner rear-view mirror, which was cleaned and polished.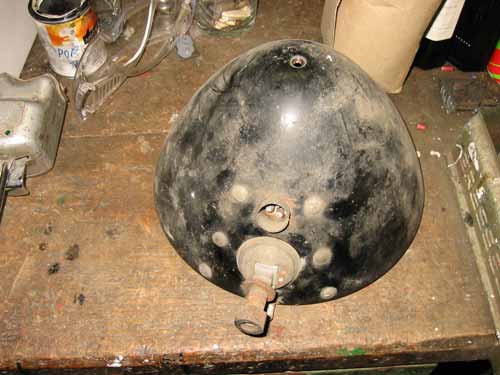 The front lamps will be newly painted but I need to remove all attachments first.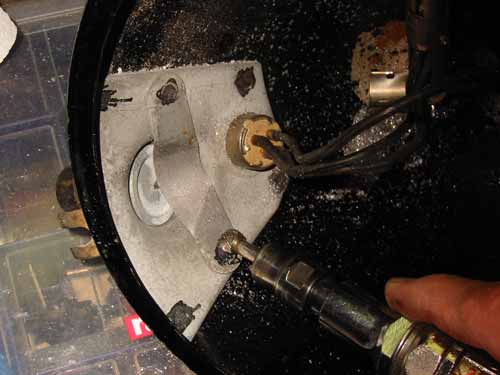 All rivet heads are milled off in order to remove all the rivets.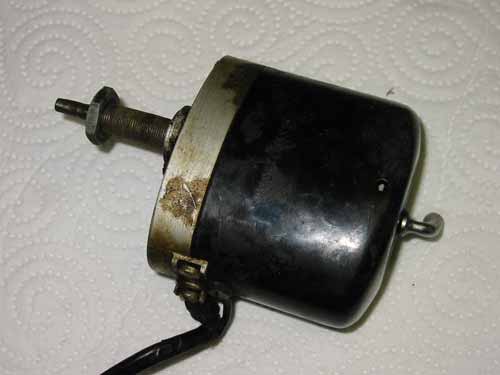 The old wiper motor looks worse than it is.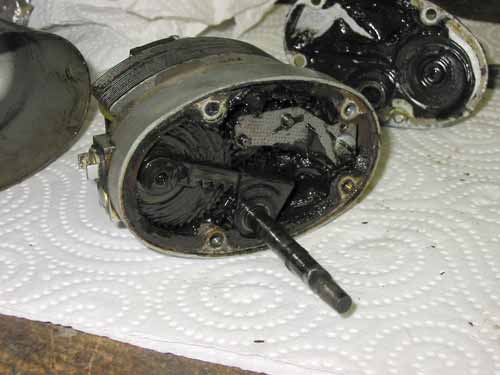 Inside it is still looking good and there is enough grease in the mechanics.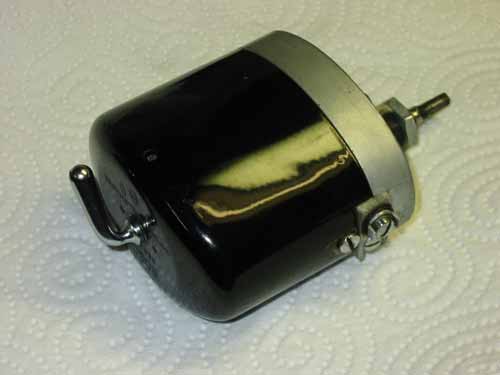 Cleaning, a little bit polishing and it is looking almost like new.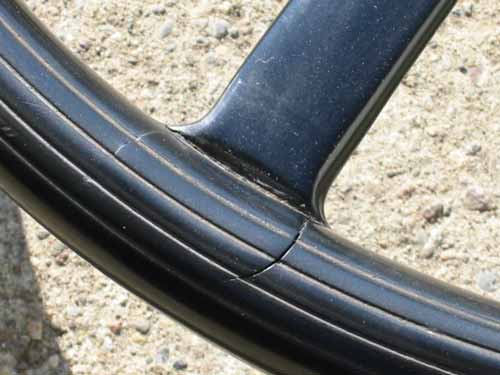 I want to reuse the old steering wheel. Unfortunately it has several cracks on the outer ring.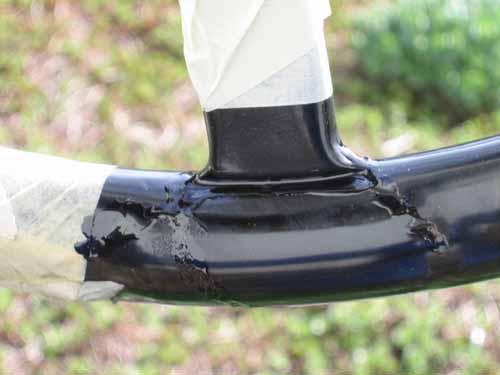 I treat this problem with POR 15. The thin liquid flows through every crack and stops further rust. I will repeat the procedure until all cracks are filled. Finally I will polish the steering wheel.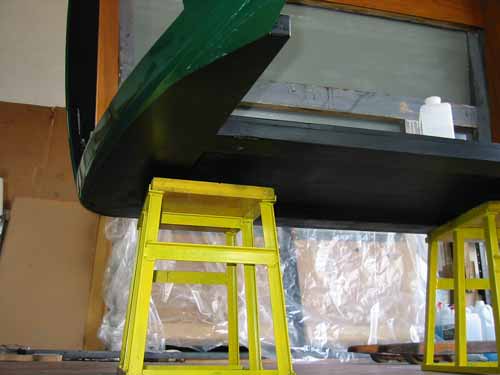 I used the warm temperatures to paint the underbody of the car.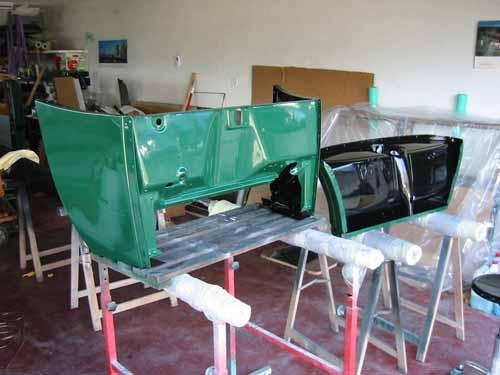 Here I had to fix some minor paint cracks from polishing.
---
      Copyright ©  2001-2019 Markus Maurer - all rights reserved  
 |  Last modified: 23.12.2018  | 
Print Page