Ford Model A Pickup Restoration February 2012
At the moment temperatures are quite cool, not only outside the garage. Therefore I have to postpone some painting jobs.
After a little bit heating with an electric stove, I could increase the temperature above zero degrees.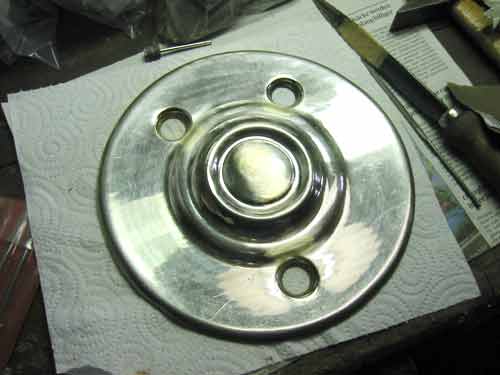 Since I am still not sweating yet, I will do some grinding and polishing stuff to become a little bit warm. Here I had to remove a bump in the center of this spare wheel cover.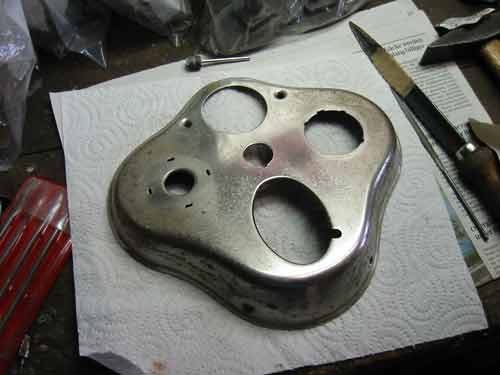 This part is holding the speedometer, fuel gauge and ammeter and it will be nickel plated with a dull finish.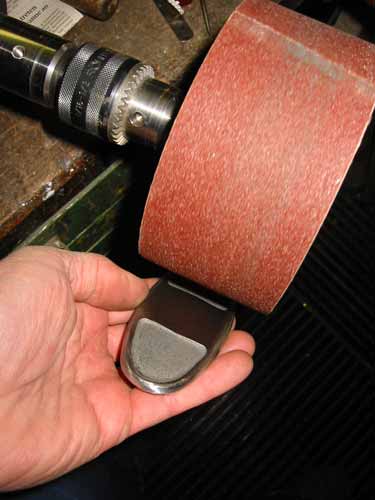 With such a soft sanding wheel, steel parts can be grinded very easy.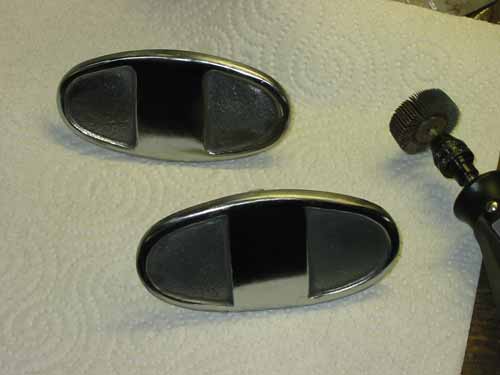 Smaller jobs I do with a Dremel.
Now I prepare the parts which will shine later.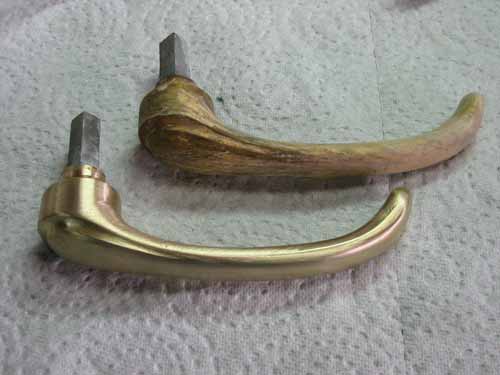 The inner door traps are sanded with 320s to 400 grit. This is good enough to continue directly with the polishing.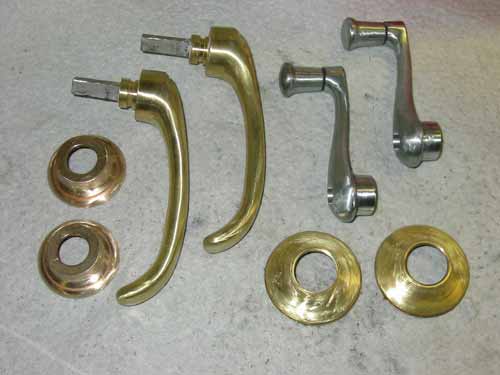 All pieces are grinded now.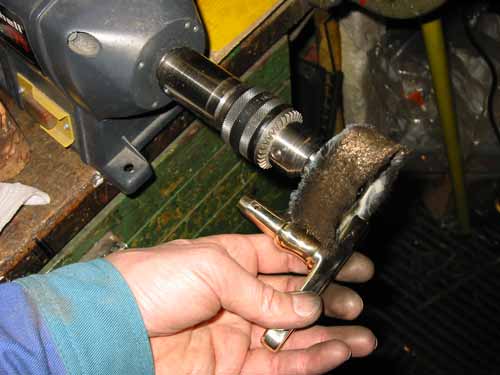 I use the polishing wheel to get a bright shine. Beside you get some warm fingers, because the part is heated up.
The screw heads must not be forgotten, everything must shine ;-)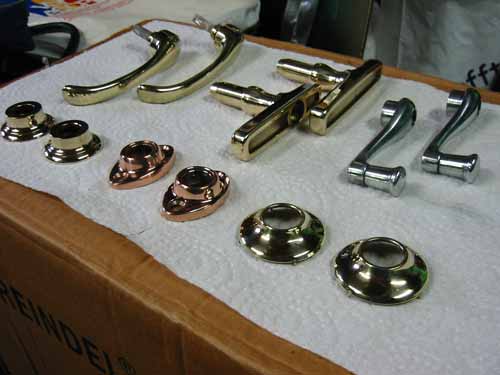 All parts shine and are ready for electroplating.
---
      Copyright ©  2001-2019 Markus Maurer - all rights reserved  
 |  Last modified: 23.12.2018  | 
Print Page