Ford Model A Pickup Restoration January 2012
With the door, the most important work is done now.
The door handle is mounted at the door. It did not fit very well but now everything works fine. When the handle is plated and polished, it will not look that bad …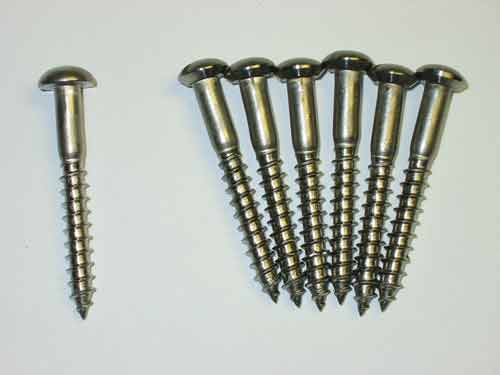 The screws I have used are made of stainless steel with a round head. I modified them inside with a 45 degree angle. Pan head screws in the correct size I did not found and buy 100 pieces when I only need 4 of them is too expensive. At first I wanted to flatten the head but then after when I've seen them at the door lock, they fit perfectly. The heads will be polished later.
Meanwhile, I like this shape more than the form of a lens head.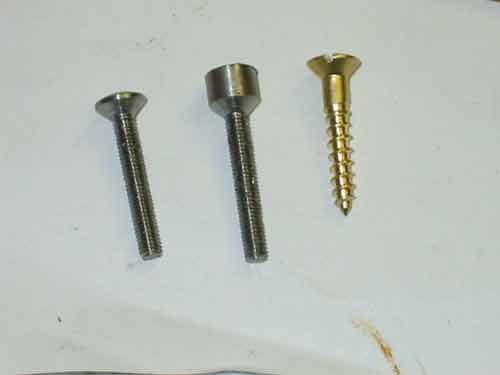 The same work with pan head screws M3. I have turned them from a solid piece of steel. The brass screw served for me as a template for the correct head shape.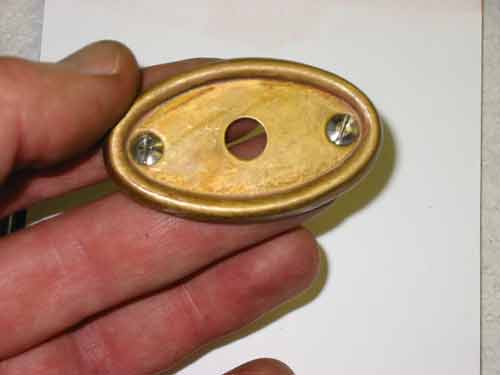 These screws are needed for this cover inside the door.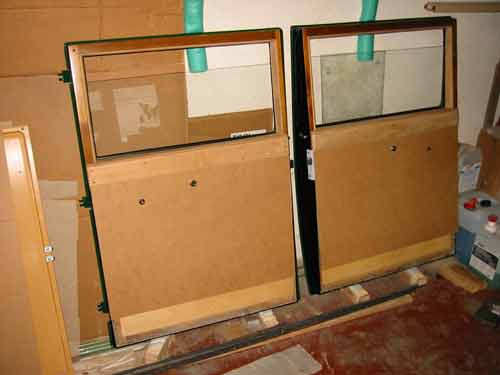 I have made the interior lining of 3mm hardboard. Original they have used a 3mm cardboard, but this one is more robust.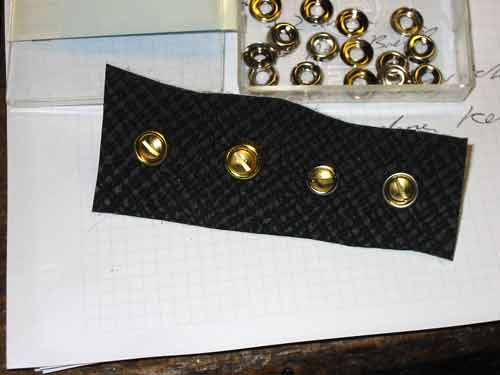 The hardboard will be covered with imitation leather and fastened with such screws. Here I have made only a test which one looks best.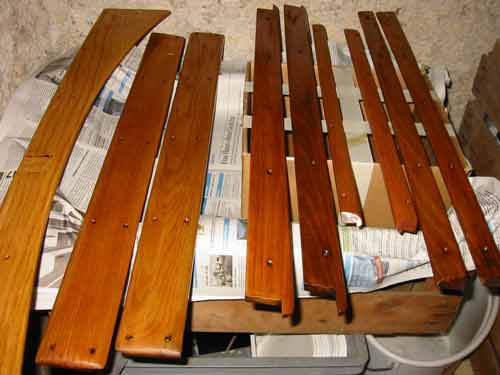 Now I could remove all window frames and other wooden parts. Then I had to grind them a last time and paint with walnut glaze.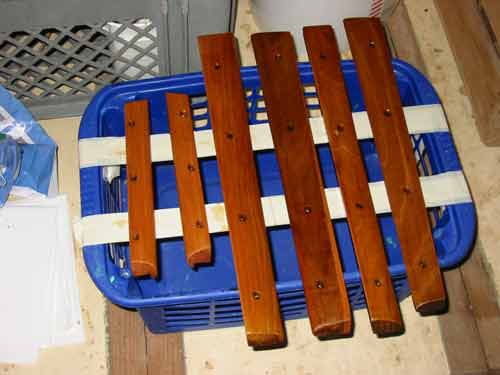 At least three layers of glaze will be applied to the wooden parts.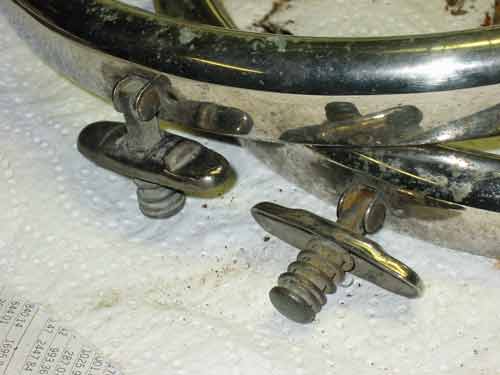 In between, I'm looking at some parts which go next to the electroplating. Some of them must be first disassembled and cleaned.
---
      Copyright ©  2001-2019 Markus Maurer - all rights reserved  
 |  Last modified: 23.12.2018  | 
Print Page