In October I riveted the whole brake shoes a second time, since I have removed too much material off the brake linings. Now I have the centering tools ready and can properly center the shoes instead of polishing down the linings.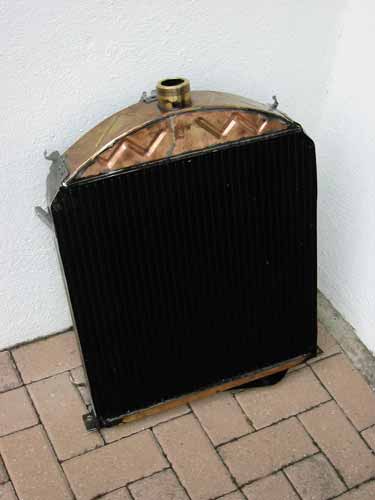 I decided to buy a new radiator since a colleague nearly bow up a Model A engine because of a bad old radiator. This one is new and has more fins per inch than the old one. Since the traffic is more stop and go compared with the 30's, this cannot be a bad decision. The only thing I have to say that the quality is not perfect enough for me with the sharp edges and other things. You see the already removed color and now I'll eliminate all sharp edges and corners.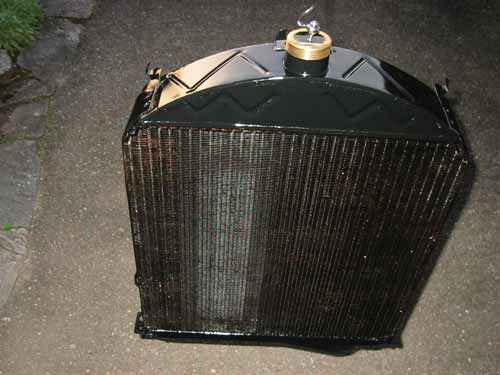 The radiator was painted with a special radiator spray.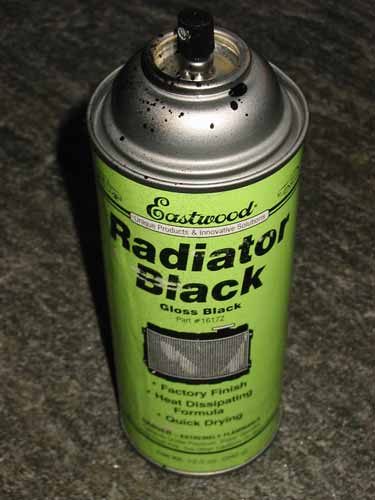 The spray is sold by Eastwood Co. and it will not store the heat but will transfer it to the environment.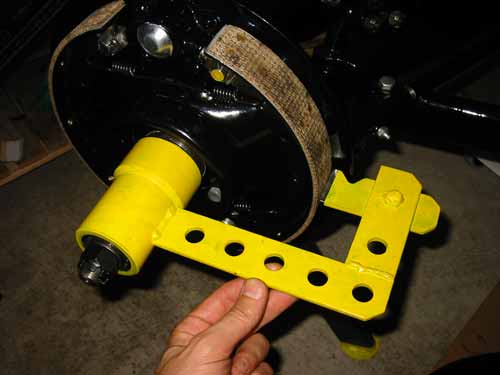 As I mentioned before, all shoes were riveted a second time and afterwards exactly centered with my special tool.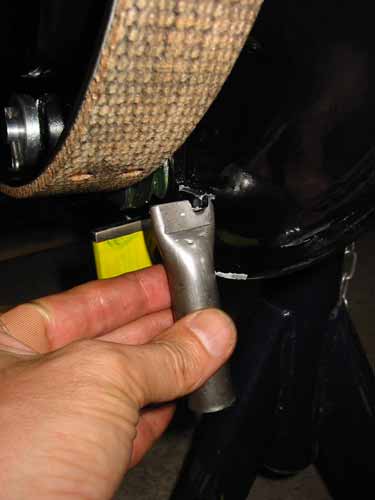 In order to center the brake shoes It will be necessary to ben the bearing surface a little bit up- or downwards. I did this job with this special tube. Now all brake shoes are 100% centered.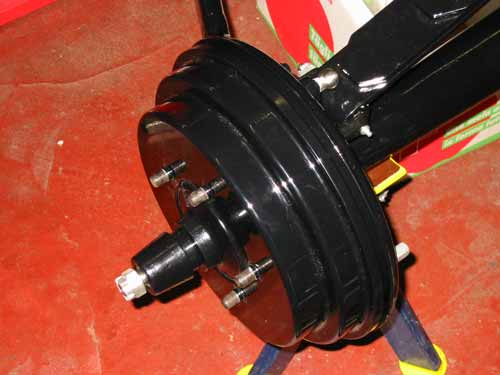 Now it was an easy job to mount the brake drums.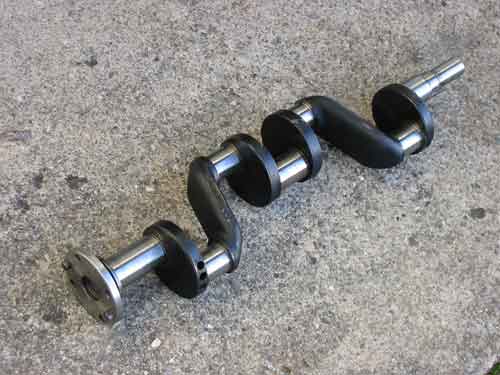 The following job is to put the engine together, the crankshaft is ready.
      Copyright ©  2001-2019 Markus Maurer - all rights reserved  
 |  Last modified: 23.12.2018  | 
Print Page