The following photos show the first time how the car will look like. Until now I have made about 2'000 pictures of the restoration process.
As you see, the front axle is mounted to the frame. It is just a temporary connection to see if everything fits properly.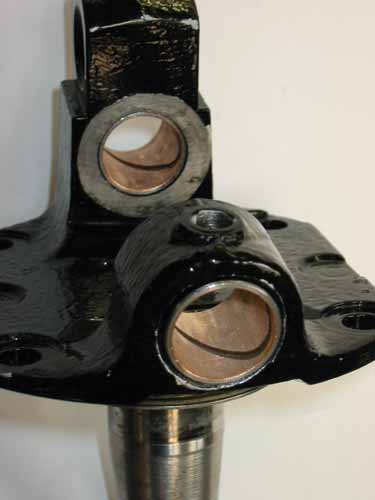 This is a spindle where I have pressed in new bushings and reamed it to the right size. This one will have no side play anymore.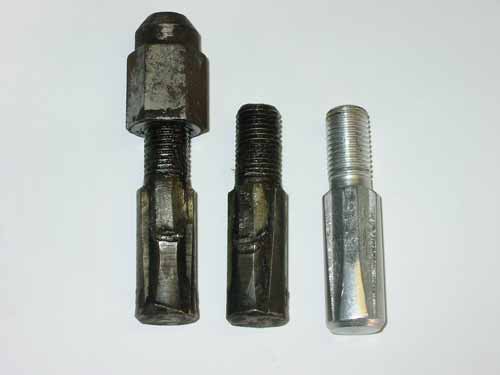 Here you see how it looks like when a blacksmith has repaired the car some decades ago. The two bolts on the left hand side were mounted from the wrong side and because it will never fit that way he had used raw power and a big hammer.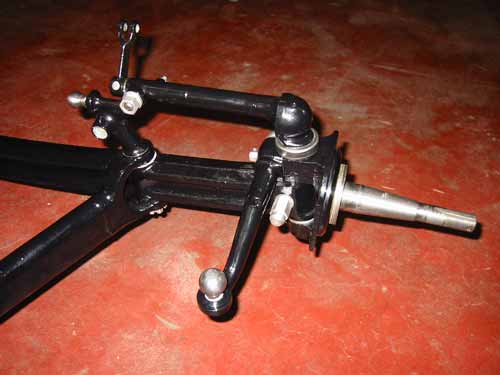 With the bolts correctly mounted and nearly none vertical end play, the main components of the front axle are mounted.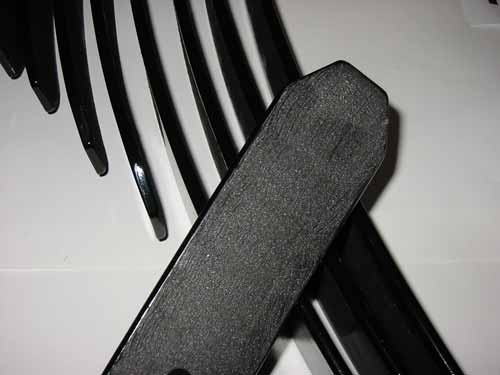 On the Tips & Tricks site, you'll find soon tips how to rebuild leaf springs (Tips & Tricks) .
After reassembling the front spring, the spring is spread and connected with the front axle using shackles.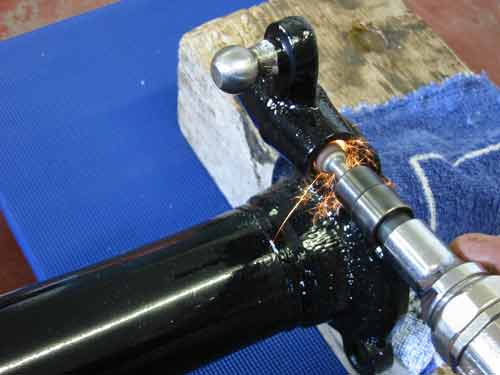 The wholes for the rear shackles were too narrow and they had to be enlarged.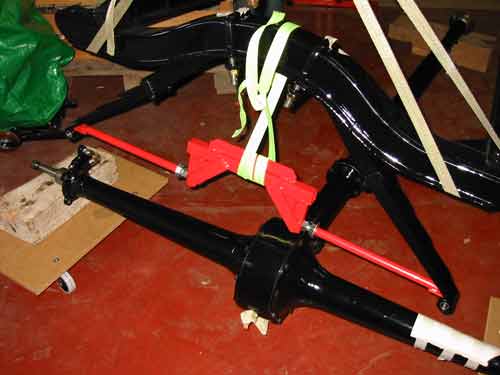 This the bad news from April. The rear spring is very strong and must be spread by 20 cm in order to mount the shackles. I made my old tool stronger and tried to spread the spring. The first 15 cm everything goes well, then a loud bang …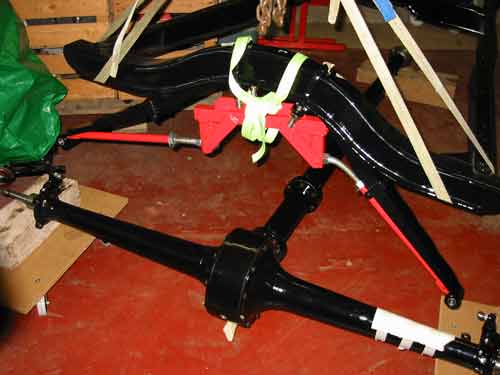 … and this is how it looks after the bang. The threaded rod was not strong enough to withstand the power of the spring. Wear always gloves and put your hands somewhere where they cannot be hurt. This will not be the last try.
      Copyright ©  2001-2019 Markus Maurer - all rights reserved  
 |  Last modified: 23.12.2018  | 
Print Page