To prepare small items like screws and other things for the galvanic shop I'm using a vibration tumbler. A description how I'm using it can be found soon on the page Tips & Tricks .
For the starter and generator complete repair kits can be bought containing the most used items. However some special parts have to be ordered separately.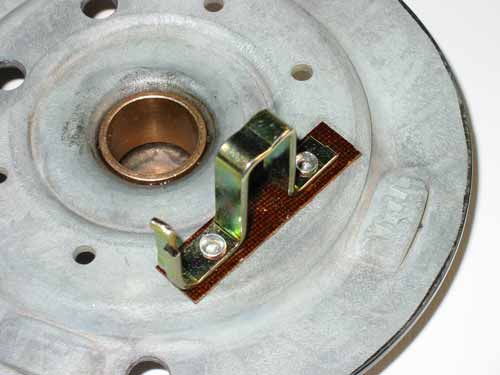 The new bushing is already pressed into the cover plate. The brush holders for the starter brush are newly riveted. The inner side of the plate is galvanized manually to protect the inner side from rust.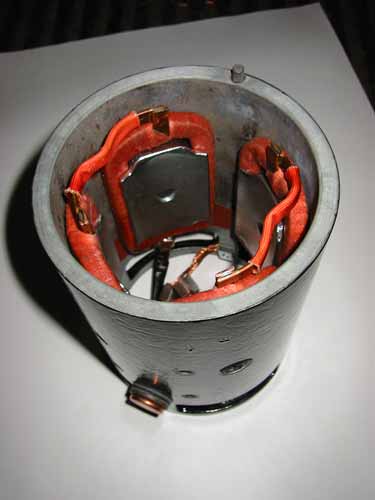 The generator is provided with new field coils.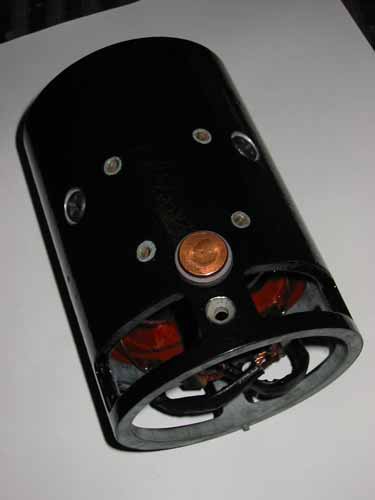 Parts on the case where a proper ground contact is essential mustn't be powder coated. Instead these surfaces are galvanized. To cover a surface which is not powder coated, you can either use silicon plugs, heat resistant adhesive tape or for bigger surfaces some aluminum foil.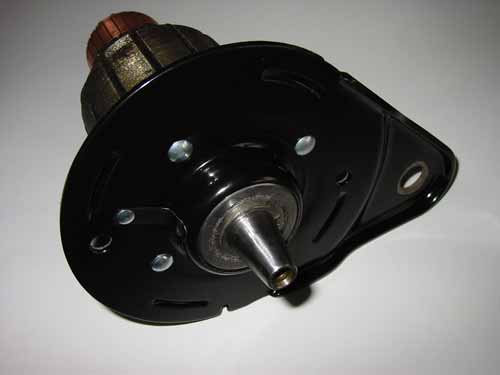 The bearing form the Generator is mounted on the axle and some case parts riveted together.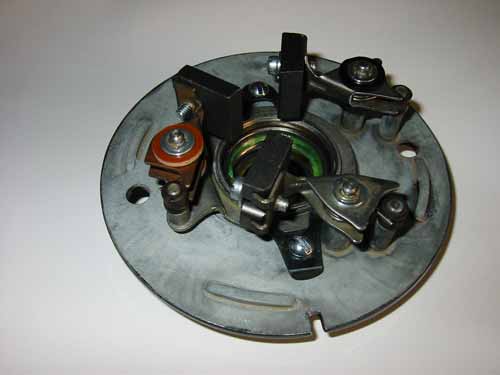 The newly assembled side plate from the generator.
I cannot finish this work since this is an older version of a generator which needs a longer wire to the cut off. First I'll have to organize one with a longer size.
      Copyright ©  2001-2019 Markus Maurer - all rights reserved  
 |  Last modified: 23.12.2018  | 
Print Page