I had to stop the work on the rear spring since I'm still waiting for the spreader tool.
The engine is green painted and as soon as I get the pistons and the rods from the machine shop I'll start the assembling of the engine.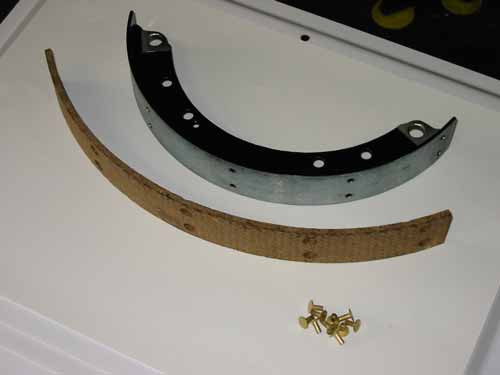 The brake linings were old and so I riveted new one to the brake shoes. These are the necessary items.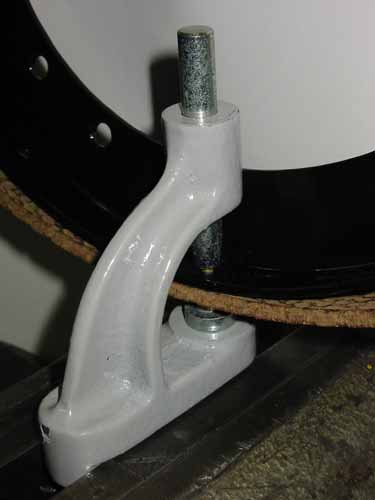 Of cause you need some special tool for riveting. This tool had a bad quality since it was hardened too much and parts of them chipped.
Eight of these brake shoes had to be riveted.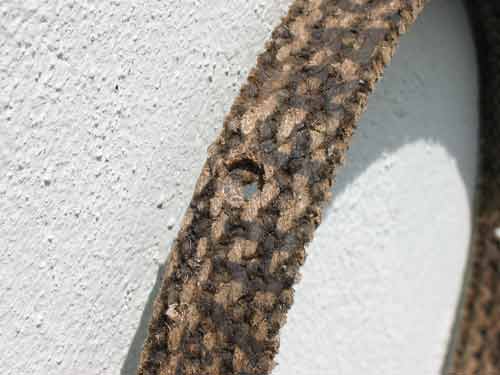 Compared to the brake linings showed before, this one is for the emergency brake and was not punched yet. If you drill the hole, be careful because it goes not through but just approximately to the middle of the lining. If you brake through you have to by new linings.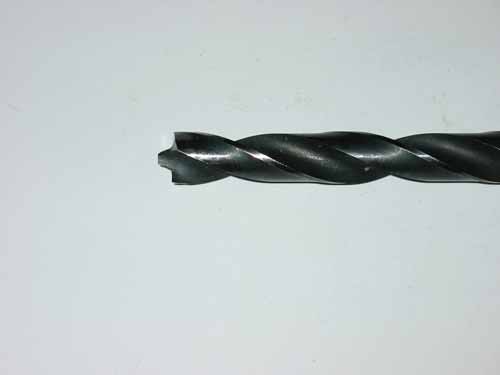 First I drill the smaller hole and then I use this special self made drill for the second step.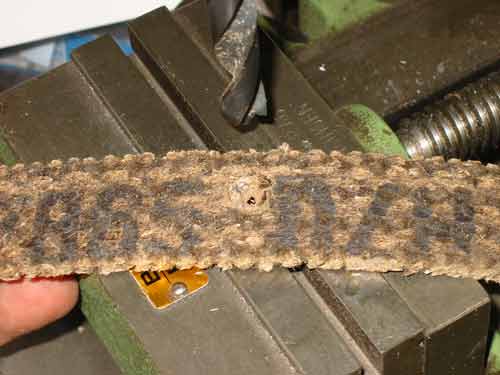 First use a hard surface where the drill has a stop. Now you can easily make the hole that goes not through and there is no risk to brake through.
      Copyright ©  2001-2019 Markus Maurer - all rights reserved  
 |  Last modified: 23.12.2018  | 
Print Page