The exhaust manifold i worn on one side and therefore has to be welded up.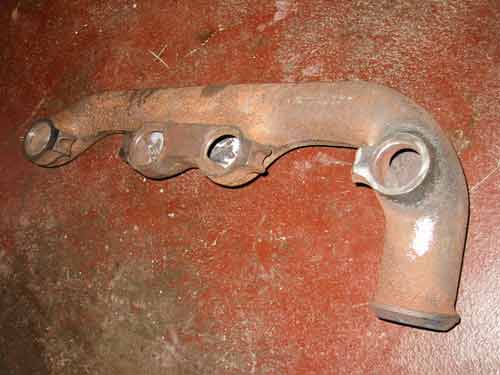 This is the result after welding and before sandblasting. The surface of the right hole was very rusty and the surface couldn't fit a proper seat.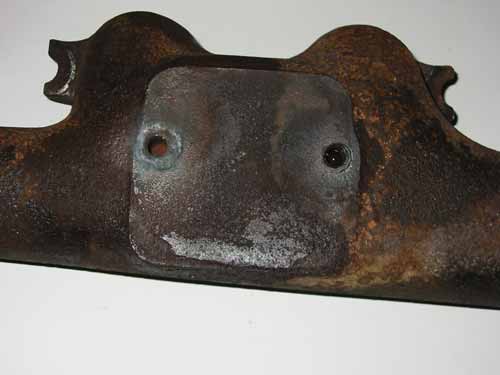 In those two threads were broken screws I had to remove. How you can do that is described soon on my site Tips & Tricks .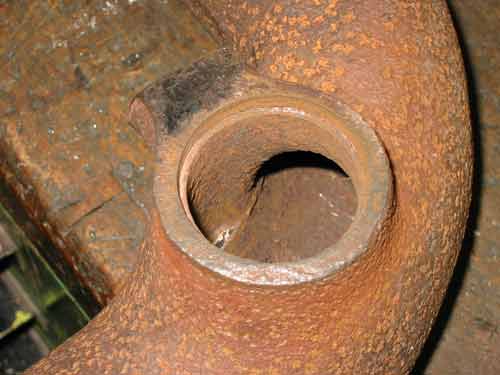 At the lower part in the picture you are able to see the rough rusty surface which is not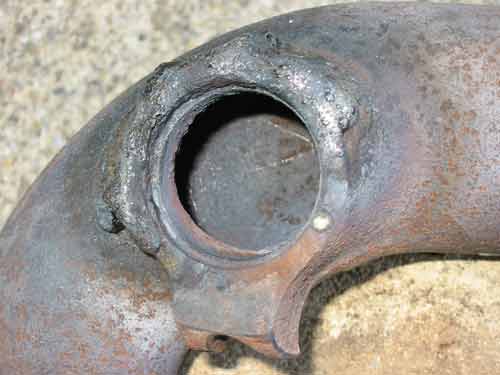 The cast iron part has been welded with my Dillon (Henrob 2000) and a cast iron rod, not a nickel one. Details about welding cast iron can be found here soon: Tips & Tricks .
This is how the iron rods look like, they are casted with a size of 4x4 mm. You can easily bring the material in to shape with a file and a grinder.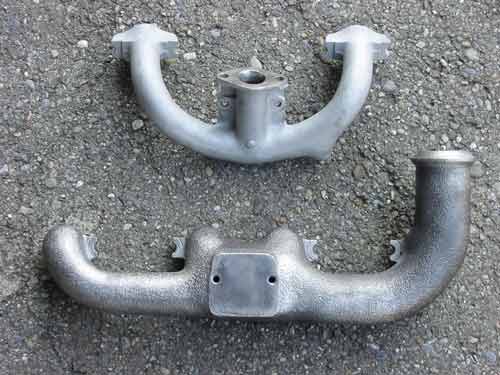 After sandblasting it can be painted with a heat resistant color.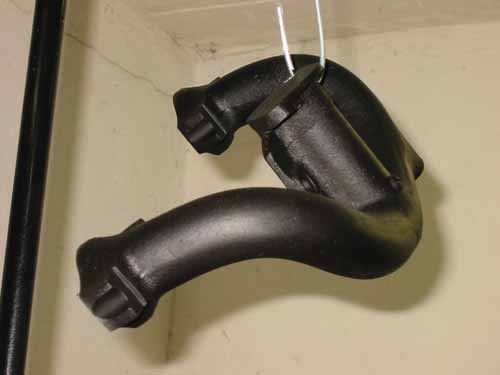 For the intake manifold I have used an ordinary high temperature black color.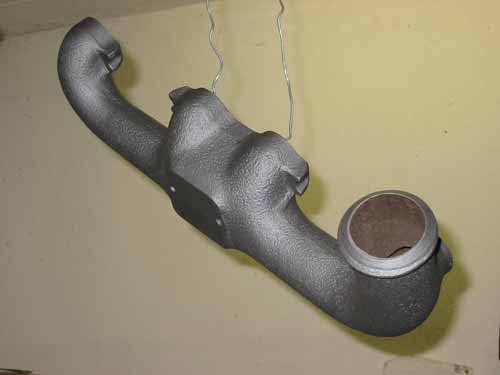 The exhaust manifold was painted with POR15 factory gray to get an original cast iron touch.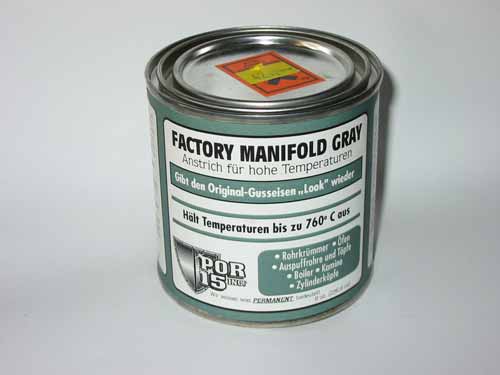 This is the used 'Factory Manifold Gray' form POR15.
      Copyright ©  2001-2019 Markus Maurer - all rights reserved  
 |  Last modified: 23.12.2018  | 
Print Page