Some new ordered parts had bad quality so I decided to rebuild the old ones.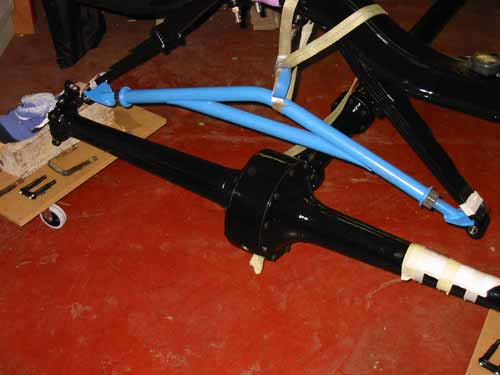 This is the 3rd and also my last and successful try to spread my spring with the tool I have ordered at MAC's. This is the start position and it has to be spread by 20 cm.
Done! Secure the spring with the shackles on both sides.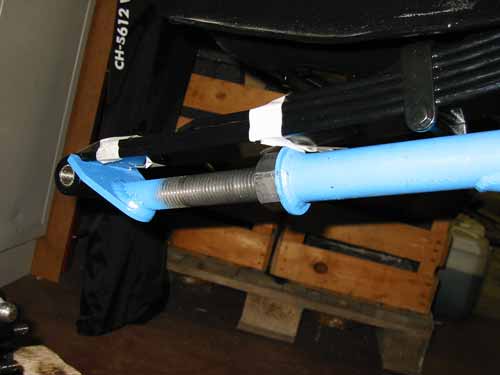 Spreading the spring more than the 20 cm wouldn't be possible since there is no gap left between the tool and the bottom leaf.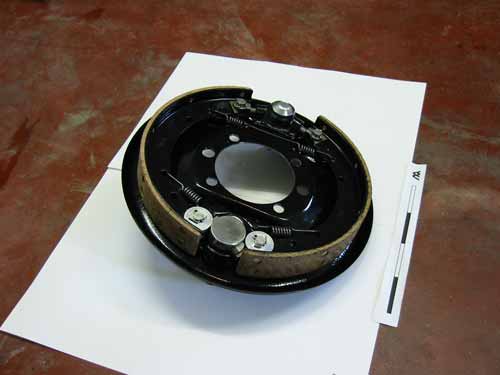 I continued the work with the assembly of the rear backing plate.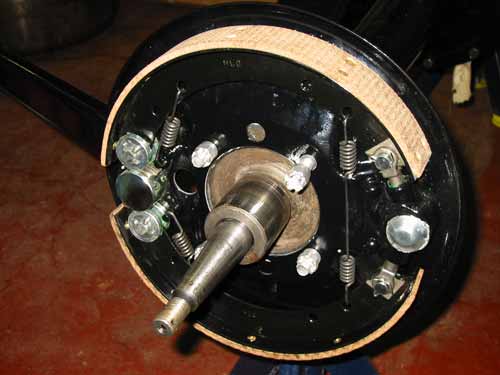 The plate is temporarily mounted.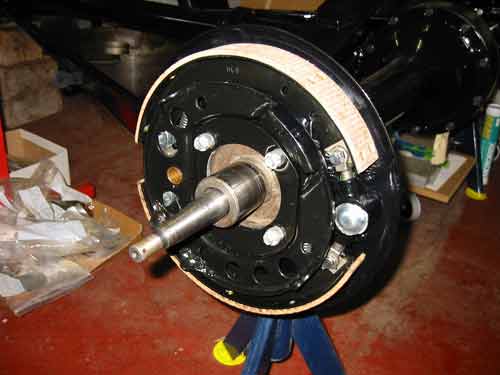 Don't forget the emergency brake carrier assembly plate where the emergency brake is fixed later.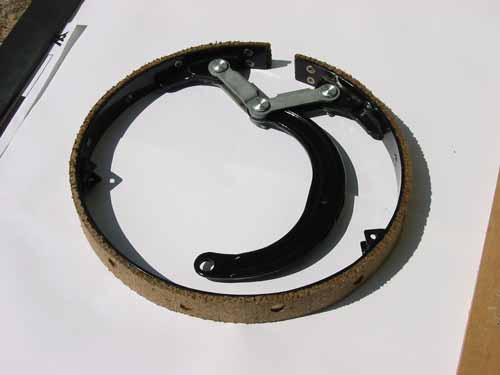 Finally the emergency brake band is mounted. The brake shoes are not correctly adjusted but therefore I have to build some tools first.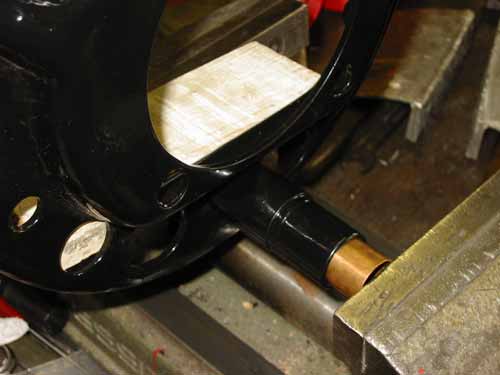 Bushings can be mounted easily if you use a vice and not a hammer. A hammer will probably destroy your bushing.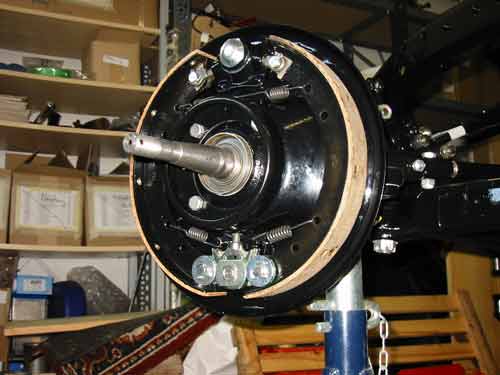 The front brake looks similar than the rear except that here is no emergency brake.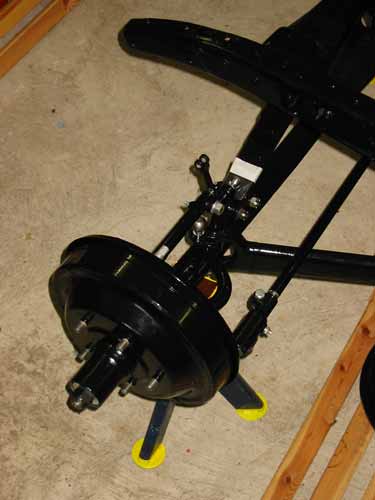 Finally put the drum on and it looks a little bit more like a car.
      Copyright ©  2001-2019 Markus Maurer - all rights reserved  
 |  Last modified: 23.12.2018  | 
Print Page