Since the winter time has started with cold temperatures, painting is not possible any more. I have a lot of already painted parts, so I can start with the assembly and this should last until spring.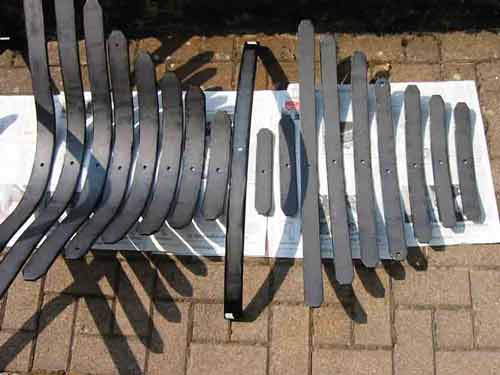 For my leaf springs I don't use any oil or grease. On the bottom side of each leaf I painted Slip Plate No. 1, a graphite color. You can over paint Slip Plate.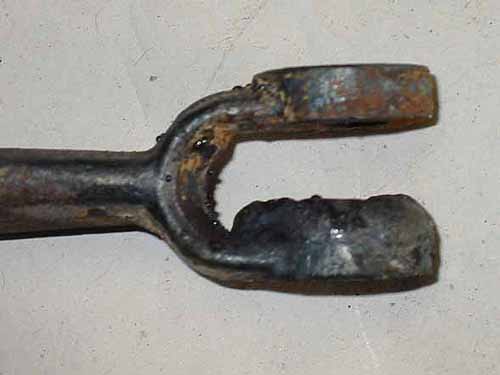 This lever was badly worn and I had to weld it. Then I had to bring it to the right size. For this job I used my Henrob 2000, details can be found soon on site Welding Cast Iron.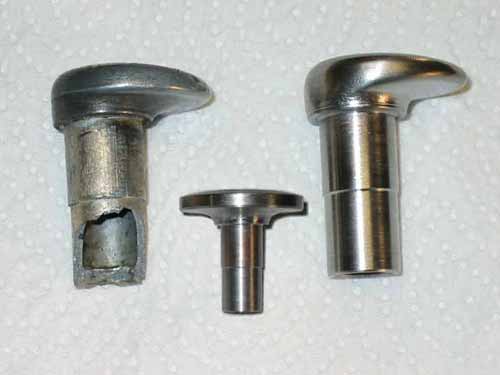 This is the knob located on top of the emergency brake. It didn't survive the disassembly and therefore I built a now one from steel. In the middle of the picture you see hoe it looked after it came from the lathe. Then the following task was made by hand with saw, file and sandpaper. Finally the knob will be polished and chrome plated later.
      Copyright ©  2001-2019 Markus Maurer - all rights reserved  
 |  Last modified: 23.12.2018  | 
Print Page