Since the weather is warm but not too hot, I started with a big painting job. I used two of my holiday weeks to finish this work. Most of the big parts are painted now except the engine block. The smaller parts will be powder coated later.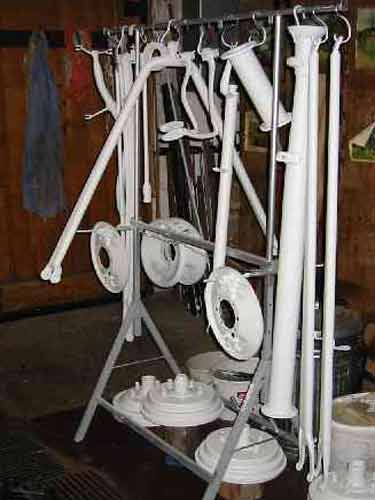 Here are the primed parts, waiting for the 2K lacquer.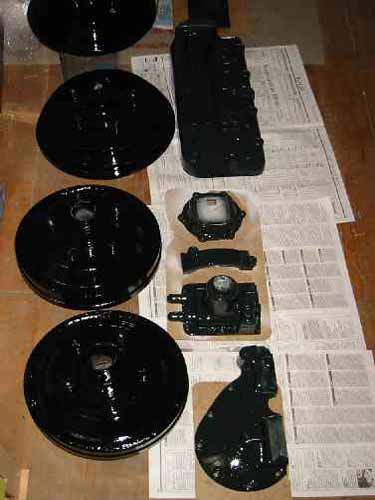 Brake drums and some engine parts where I used the original green color.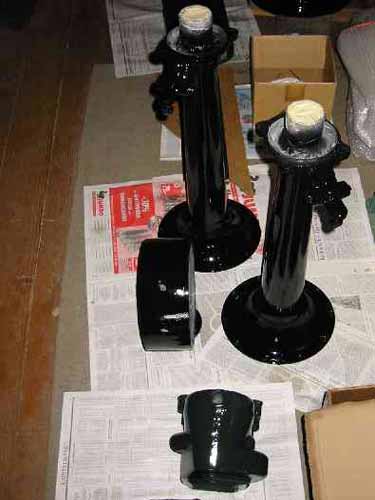 This is the rear axle housing.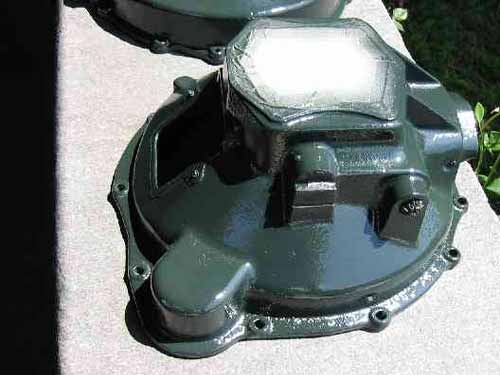 This part covers the clutch and flywheel later.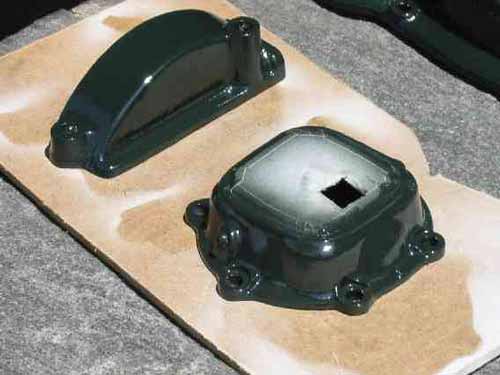 These are some smaller parts.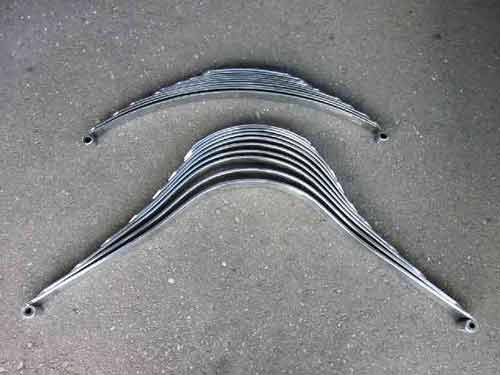 The leaf springs were polished to the bare metal. Each leaf is primed and the visible parts black painted. Later on I will use Slip Plate No.1 to lubricate the leafs.
      Copyright ©  2001-2019 Markus Maurer - all rights reserved  
 |  Last modified: 23.12.2018  | 
Print Page