The main job is still sandblasting, painting and powder coating.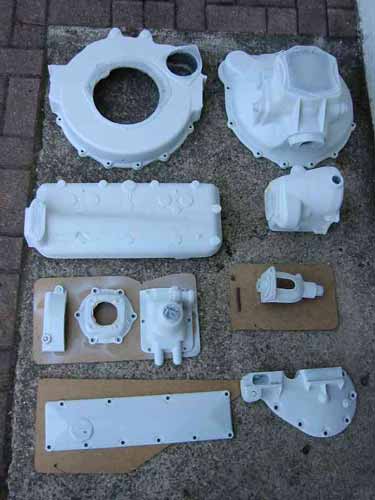 Remember, you have already seen this picture. All these parts were painted a month ago but the color I used for painting was bad quality. I have ordered it from the US but it was not scratch resistance, since you could scratch it by your fingernail. Therefore I decided to use 2K-lacquer, custom specific mixed to match the right green. My 2K lacquer should withstand 100 degree Celsius which is enough for parts of the engine.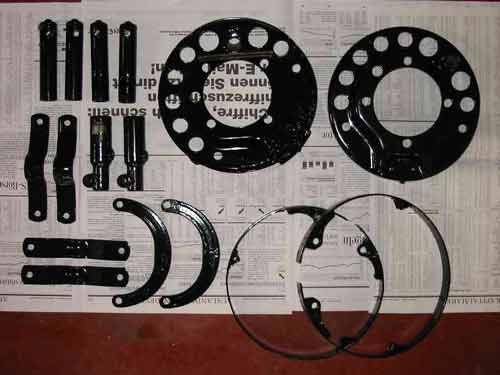 Some parts which were powder coated.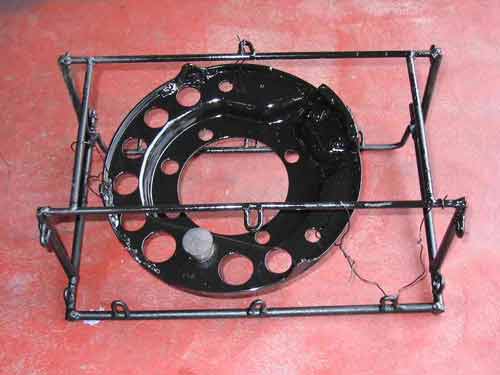 This part was sandblasted twice, because it was lying around for three days and without any protection against rust.
This happens when you put on the powder before you have preheated the part. Preheating is necessary in case of cast iron since there are some remaining gas inside the steel. With preheating the gas will come out and the result of the following powder coating will look nicer than this.
To sandblast a powder coated part is not the easiest job and will take a lot of time. The result of the second try looks much better and now I know how good the protection of powder coating withstands any outside influences.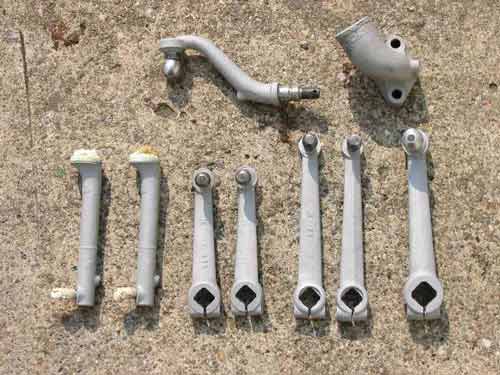 Some other small parts were sandblasted and primed.
      Copyright ©  2001-2019 Markus Maurer - all rights reserved  
 |  Last modified: 23.12.2018  | 
Print Page