Ford Model A Pickup Restoration December 2008
In December I have started to restore my leather seats.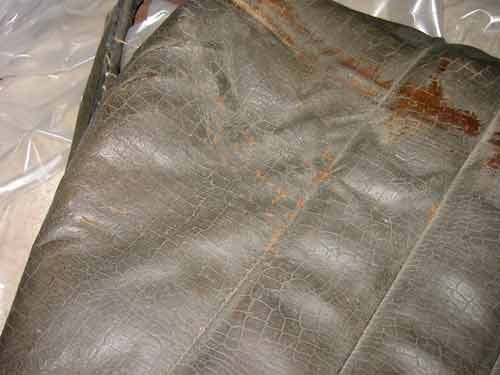 The leather is really old, very hard and I had to work carefully otherwise I would have destroyed the leader. This is how it looked when I started with my work.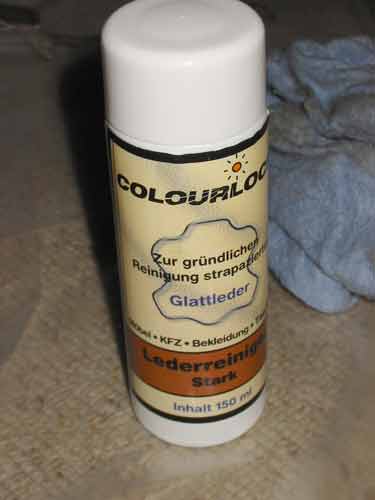 First I have used a leather cleaner, the extra strong version.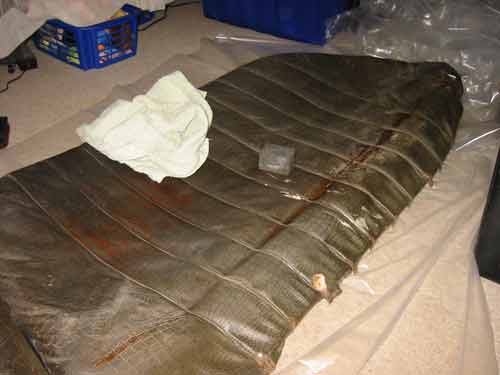 Just clean the leather with a sponge but be careful not to make the leather too wet.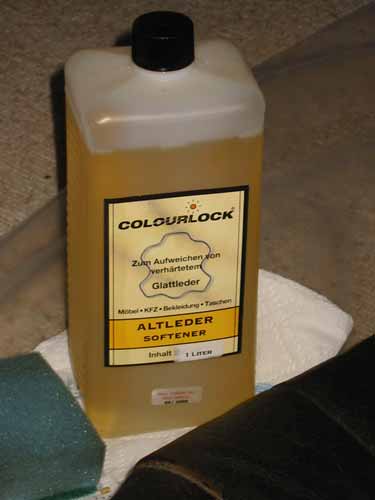 When the leather is dry again, I can start with the leather softener. It is a synthetic oil and I had to apply it to the leather many times, not too much at the time.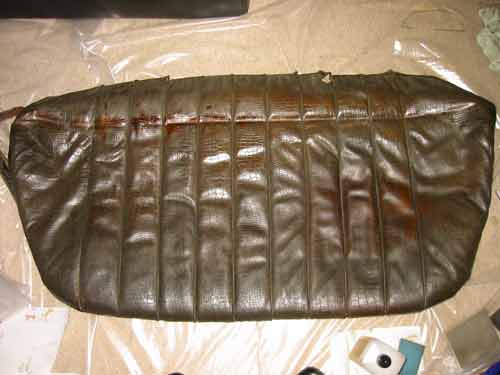 The leather will not become new again but it is quit flexible again and it will not brake when I bend it.

Here I have the history of the company 'Konrad Peter Ltd.' which has modified my Model A in 1929. The text out of a book describes the first 50 years of the company history (1894 - 1944). Sorry, it's in German only but you'll find also a lot of pictures too (see Denkschrift Konrad Peter AG).
---
      Copyright ©  2001-2019 Markus Maurer - all rights reserved  
 |  Last modified: 23.12.2018  | 
Print Page