Ford Model A Pickup Restoration August 2008
In August I continued sanding all the sheet metal parts. I have also spent some time to clean up my garage.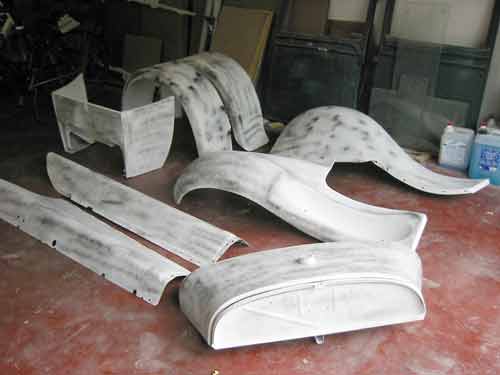 First I have painted all parts with black color. I have used only a very small amount of color as you can see on the picture.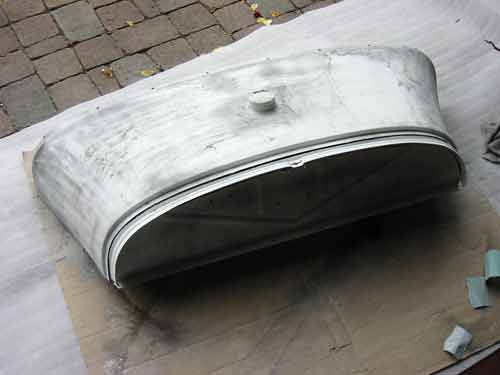 When the color was dry, I could start with sanding.
At the end, when everything is white, you are lucky because you are finished. But if you see some black parts like on the picture, you have to fill it up with filler again, because this are remaining dents.
The parts don't have one big surface and aren't easy for sanding.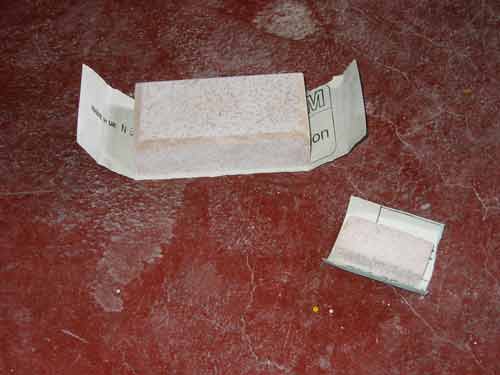 These are the tools I'm using in different sizes.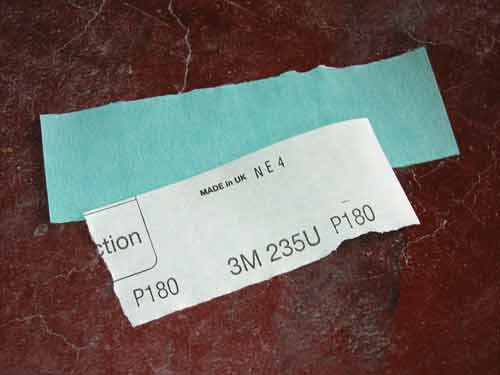 This sanding paper from 3M is the best I've ever used.
---
      Copyright ©  2001-2019 Markus Maurer - all rights reserved  
 |  Last modified: 23.12.2018  | 
Print Page