Ford Model A Pickup Restoration May 2008
The first check at the doctor 3 month after my heart surgery was ok and step by step I'll try to work again on my Model A project.
First I had to finish some items like these support frames for my car.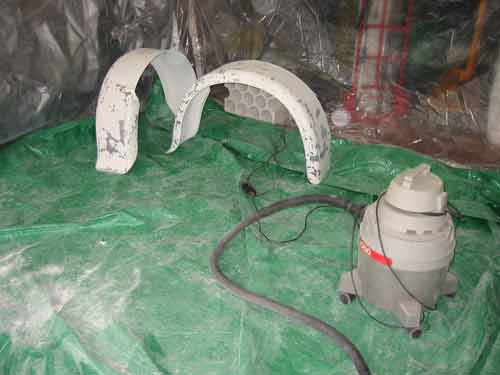 This is a task I have started last year and is still in progress.
The surface is not perfect yet, but soon I will be able to continue with painting.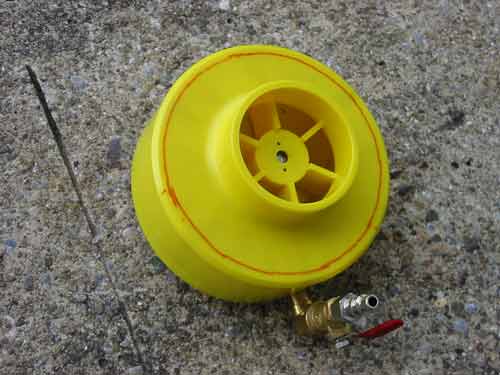 This is a ventilator but is not working as it should …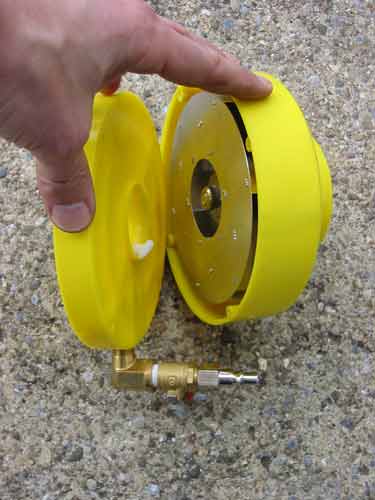 No vacuum on the inner side and no air pressure on the outer side and therefore I decided to make my own ventilator.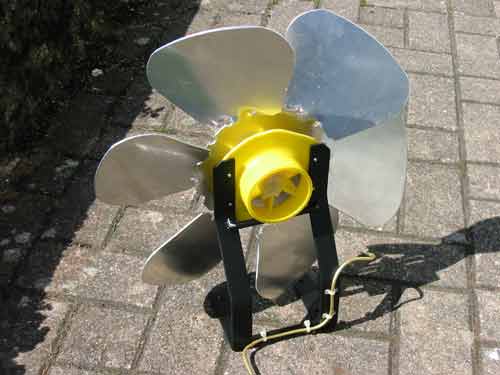 The propeller is made from 2 mm aluminium sheet metal with a diameter of 38 cm.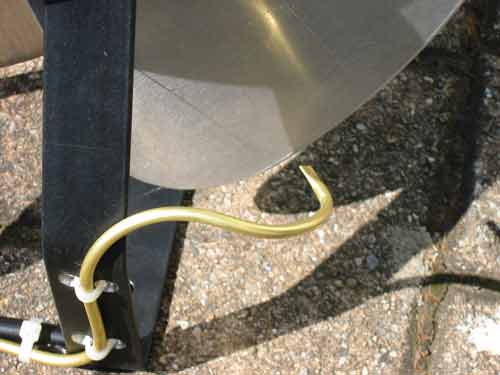 The power comes from my air compressor. The small brass tube blows the air onto the blades of the ventilator. This way it is explosion proofed and can be used for painting jobs in my tent.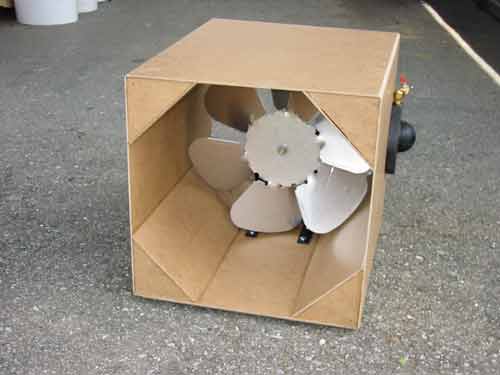 Then I have fixed it in a wooden tube.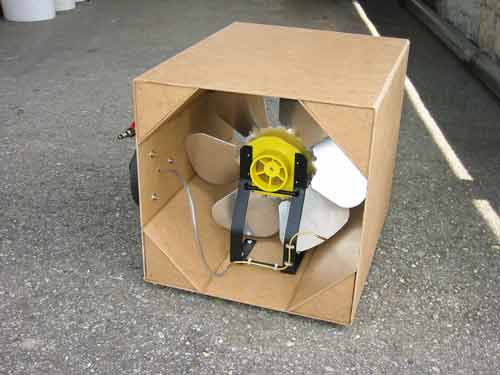 On this side the air is absorbed.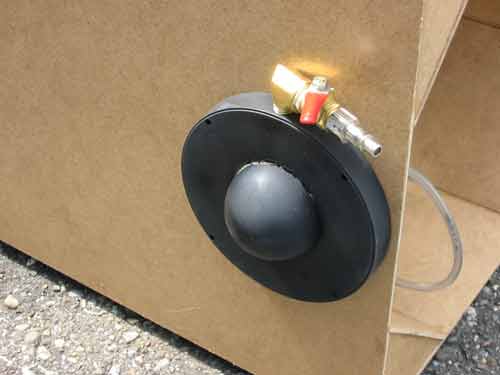 These parts are from my not usable ventilator.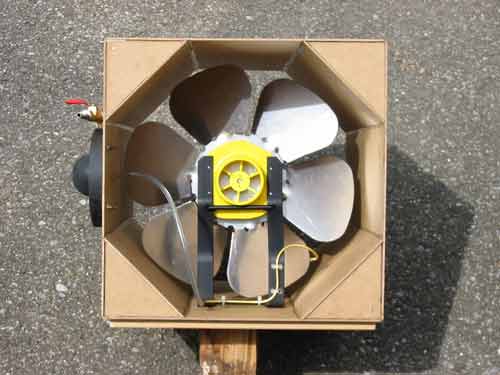 The yellow part in the middle is the bearing.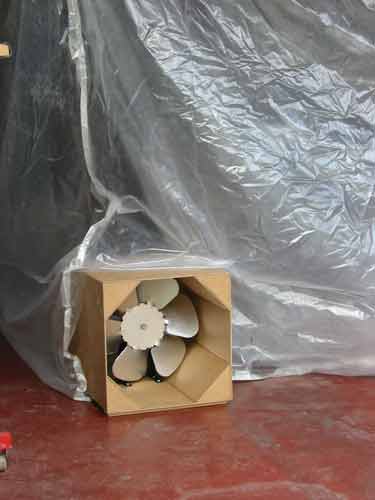 This is the place where I want to use it. First tests have showed that it will work as designed.
---
      Copyright ©  2001-2019 Markus Maurer - all rights reserved  
 |  Last modified: 23.12.2018  | 
Print Page