After a longer time of preparation I could start to disassemble my Ford Model A on the 25th of June 2001. Before I have studied lot of service manuals an Model A books. It is important do make a lot of photos and sketches in order to reassemble the car easier.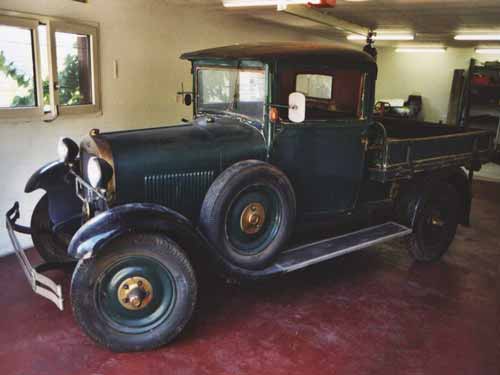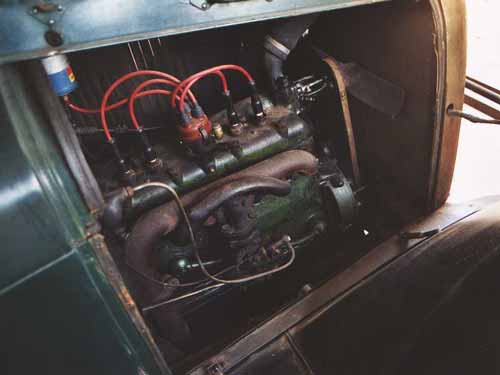 Some specifications about the engine: The engine is a 2,1 liter engine (AF type) and has 28 hp at 2200 rpm. It should make about 85 km/h. The maximum torque is reached by 1200 rpm.

In the USA, only the A type is known with a 3,3 liter engine (40 hp, maximum speed 100 km/h).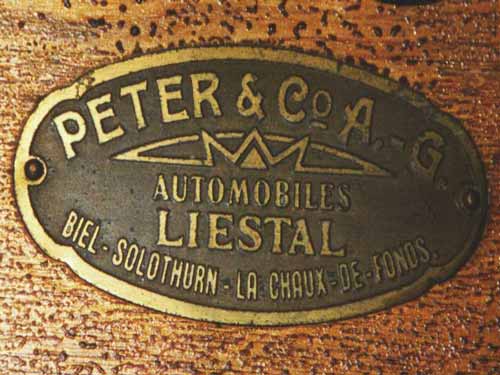 The cabin and the wooden bed was made by the Swiss company Peter & Co AG from Liestal. The wheelbase is also 30 cm longer than normal which was also made by the same company. Obviously the car is year 1929 but it has a round shaped form of the cabin. Ford made a similar shape one year later after 1930.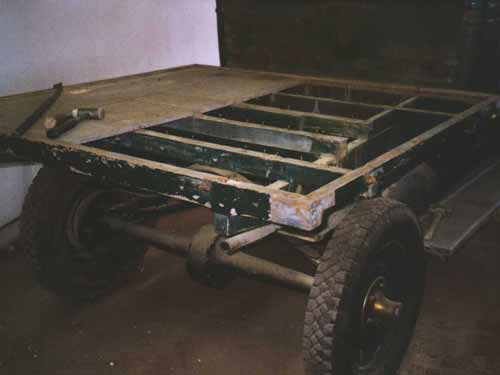 Now I could start with disassembling the whole car. I will do a full frame off restoration because the car not in the best condition but complete.
The engine is ready to lift out of the frame. There is lot of rust visible at the frame but this is no problem because it is massive steel.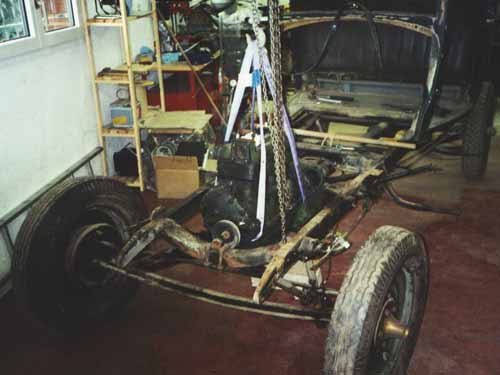 The complete engine together with flywheel is 250 kg.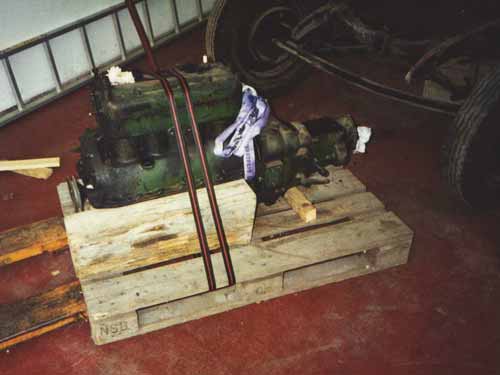 Here it is, the engine with the tiny gearbox. The gearbox has 3 gears not synchronized and a reverse gear. To change the gears without noise, the oil for the gearbox is very thick, it has the same consistence like honey.
      Copyright ©  2001-2019 Markus Maurer - all rights reserved  
 |  Last modified: 23.12.2018  | 
Print Page