In July I could disassemble the front and rear axle.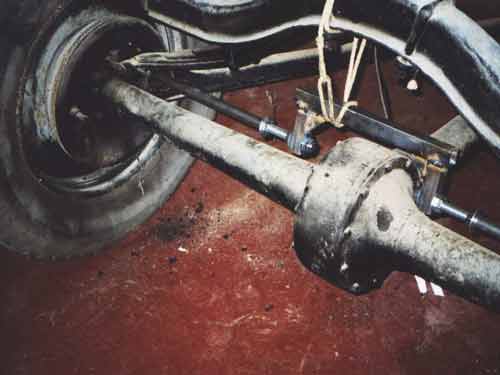 I have used a self made tool to remove the rear spring. Be careful, the spring has extreme power and you can get insured if you don't work carefully.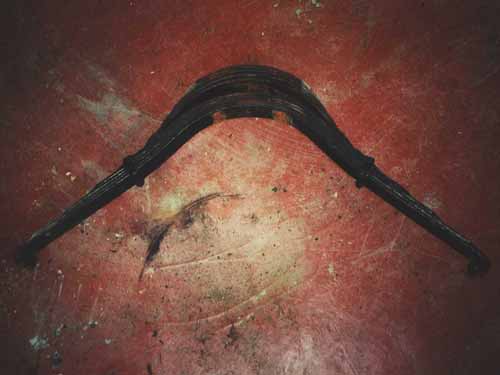 The spring is a little bit rusty but in good condition and no leaf is broken.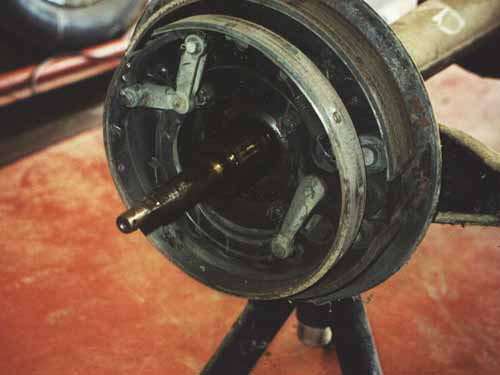 This is the rear axle with the service brake and on the outer side the emergency brake. The drum is removed here.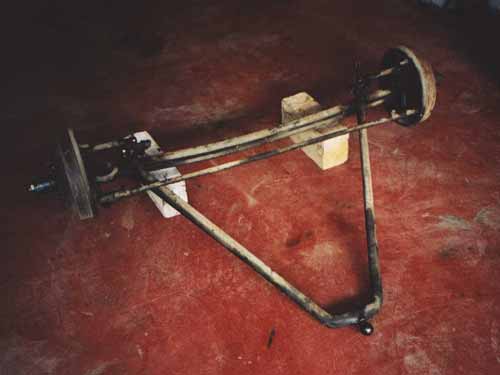 This is the front axle.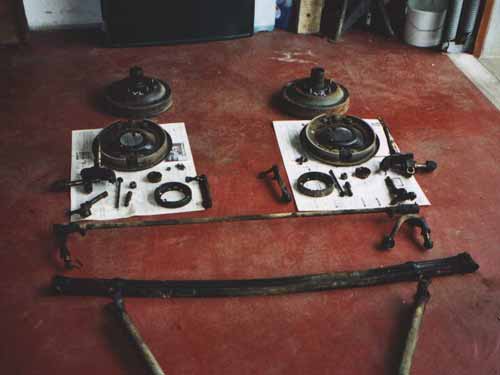 And here it is partly disassembled.
      Copyright ©  2001-2019 Markus Maurer - all rights reserved  
 |  Last modified: 23.12.2018  | 
Print Page