In August I disassembled the rear axle and the drive shaft. I will replace all bearings and also the old brake linings.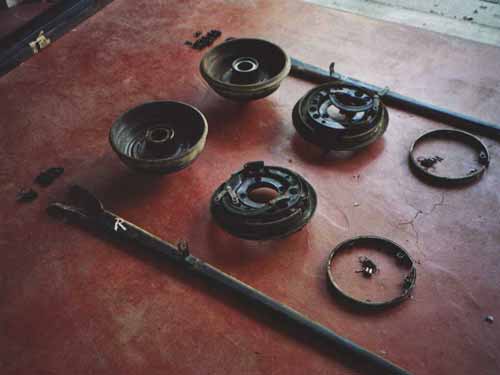 The drums of the rear axle are in bad condition, therefore I will replace both of them.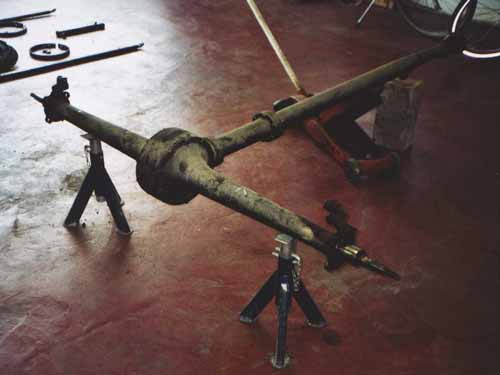 First the remaining oil has to be removed and then the disassembly could start.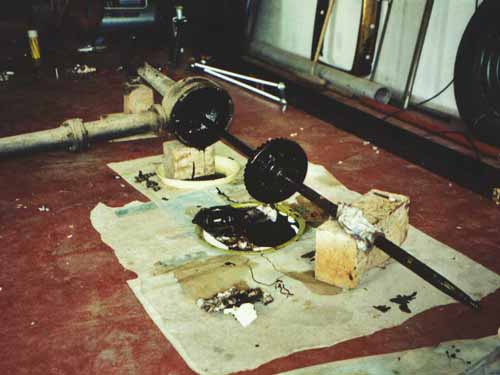 It is an oily, dirty job!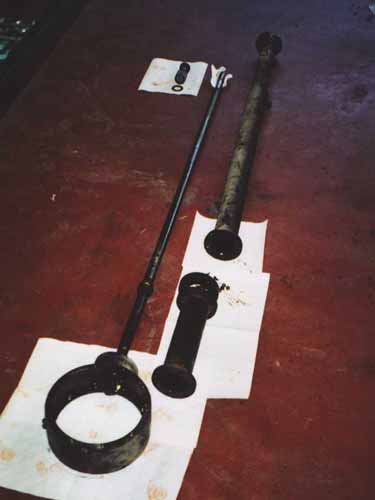 The drive shaft is extended by 30 cm. The tube on the picture is the part which was not originally used by Ford.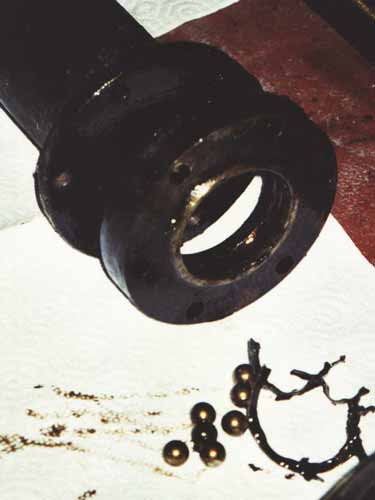 Sometimes you need a little bit more power than normal but this destroyed ball bearing will be replaced anyway.
      Copyright ©  2001-2019 Markus Maurer - all rights reserved  
 |  Last modified: 23.12.2018  | 
Print Page