My rack is not needed for the engine, so I can use it to restore the frame. First all the grease and dirt is removed and then the sandblasting can start.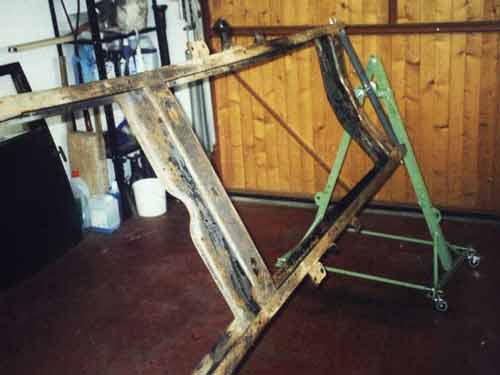 This is how the frame looks before sandblasting.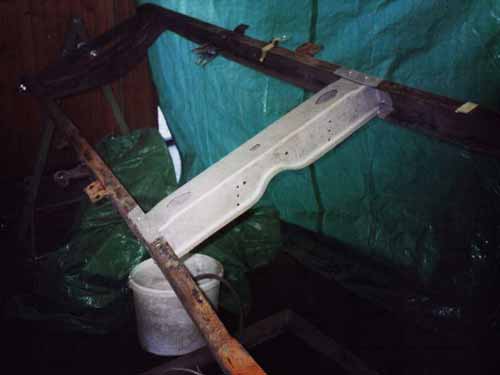 The middle cross element of the frame is already sandblasted. No rust can be seen and it looks like a new part. All the sandblasted parts have to be cleaned properly and prepared for the primer. This protection is needed or your part will rust very fast.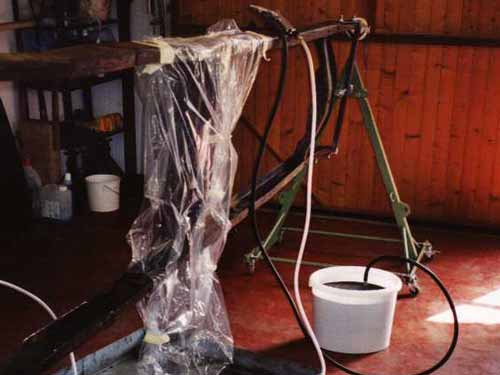 On my Tip & Tricks site, you can find some additional information about sandblasting. Have a look at … (will be available soon).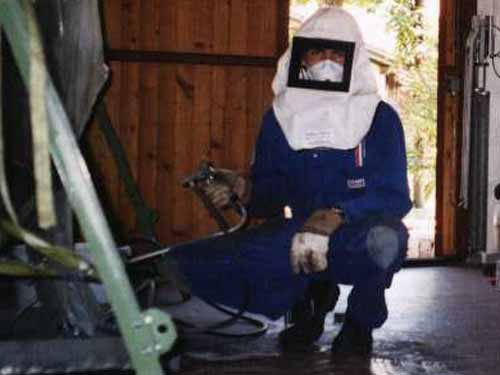 If you do the sandblasting in a garage, such a helmet is the best protection. Additionally you need a dust mask to protect your health.
      Copyright ©  2001-2019 Markus Maurer - all rights reserved  
 |  Last modified: 23.12.2018  | 
Print Page