In June I could finish the work on the engine block before I bring it to the machine shop. They will bore and hone the cylinder and do other work on the rods and pistons.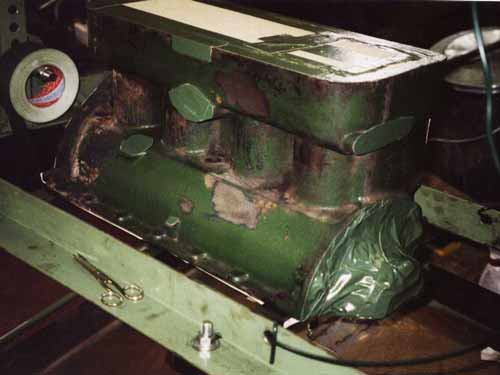 Here you see the preparation work before I can start with sandblasting the engine block.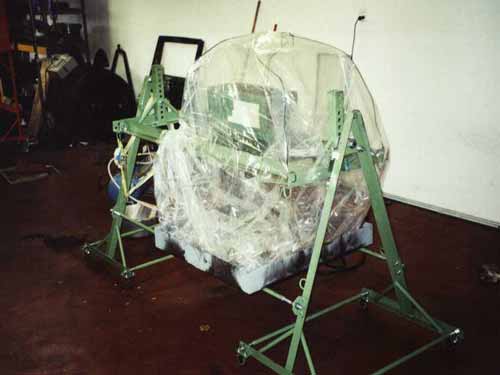 Finally I covered it with plastic so the sand cannot spread over the whole garage.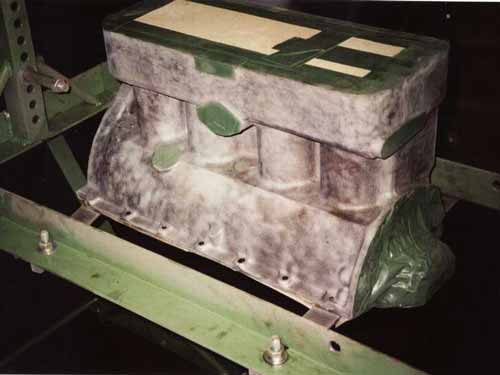 This is the block after sandblasting is finished.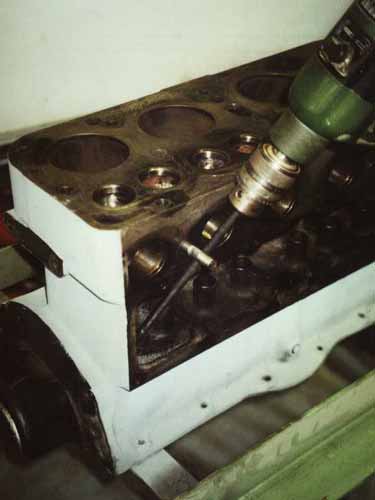 This is an old engine block and the rear camshaft bushing has no extra oil supply. This missing whole can be made easily according to the service manual.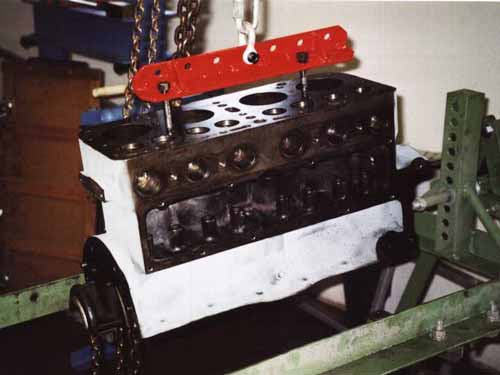 It is primed now and ready for the machine shop.
      Copyright ©  2001-2019 Markus Maurer - all rights reserved  
 |  Last modified: 23.12.2018  | 
Print Page