---
http://www.Maurer-Markus.ch
/ford_a/ford_a_restore_2008_10.en.html
---
    Ford Model A Restoration  >>  2008  >>  October  >> 
---
Ford Model A Pickup Restoration October 2008
The last month was a swap meeting in St. Gallen. First I couldn't find anything to buy, but then I found some old books. CHF 72.- for the whole day was really cheap for me, normally I spend more money on such locations.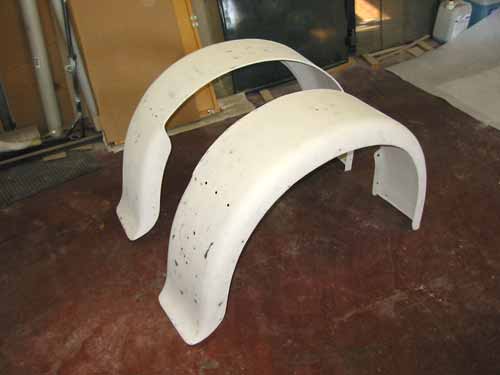 I'm still sanding and that's the reason I want to continue this monthly report with another topic.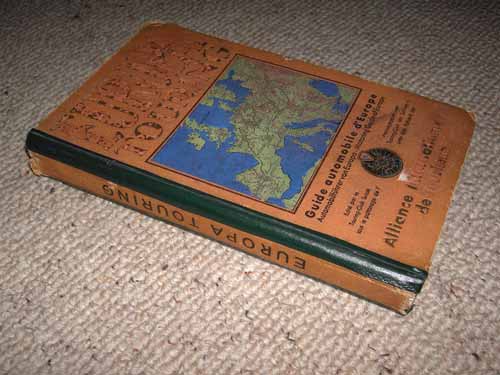 In order to visit Europe with appropriate maps from 1928, I have bought this guide for car drivers. It was released in May 1928 from TCS (Touring Club Switzerland) and is written in 3 languages (GER/FRA/ENG). Beside lot of maps there are descriptions about all the different counties in Europe at that time. I was very interested in how fast the cars were allowed to drive at that time.

To enlarge a picture, just click onto it.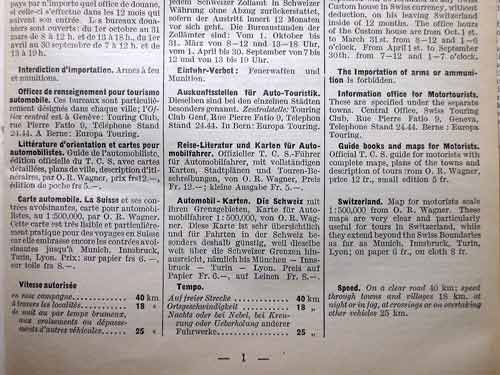 The Swiss laws were very detailed. A maximum speed of 60 km/h was allowed. In some regions the speed limit was 30 km/h on Sundays.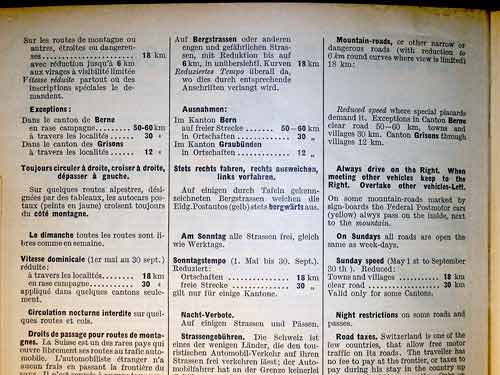 Here they are talking about 6, 12 and 18 km/h, I'm wondering how people could drive so precise and keep the car below the limit.
The Federal Postmotor Cars always passed at the inside next to the mountain.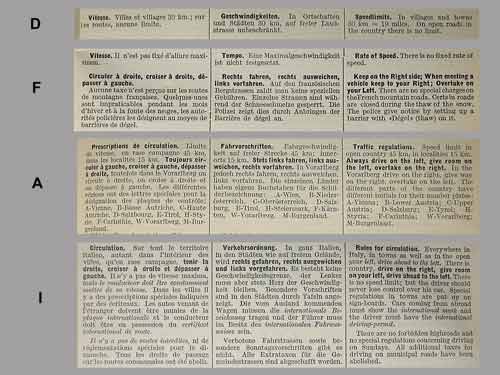 Then I was interested in the neighbors around Switzerland. Mostly they had a higher speed limit than we had.

Germany (D) had no speed limit, only in villages it was limited.
A country with no limt at all was France (F).
Austria (A) was very special because they drove on the left side on the street!
In Italy (I) was also no limit existing, but the driver should never loose control over his car.

By the way, left side driving was 1928 in other countries common. Beside Austria these were Hungary, Great Britain, Czechoslovakia and Sweden.
---
      Copyright ©   2001-2019 Markus Maurer  |  Creation Date: 05.11.2008  |  Last Modified: 23.12.2018