---
http://www.Maurer-Markus.ch
/ford_a/ford_a_restore_2008_07.en.html
---
    Ford Model A Restoration  >>  2008  >>  July  >> 
---
Ford Model A Pickup Restoration July 2008
Sorry for the long delay of my June / July report. I had holidays and was very busy the last few weeks. In June you'll find an updated version of my document 'Self made Sandblasting Cabinet'

Here you can find all the details: Self made Sandblasting Cabinet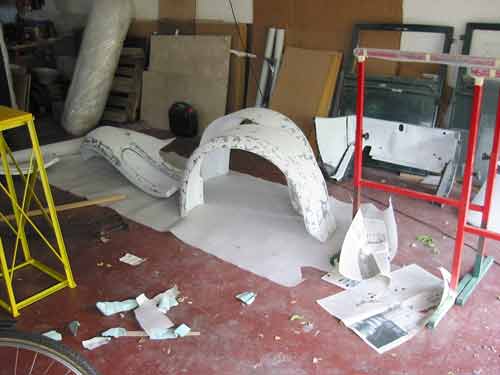 Actually I'm still sanding sheet metal parts and this job takes very long.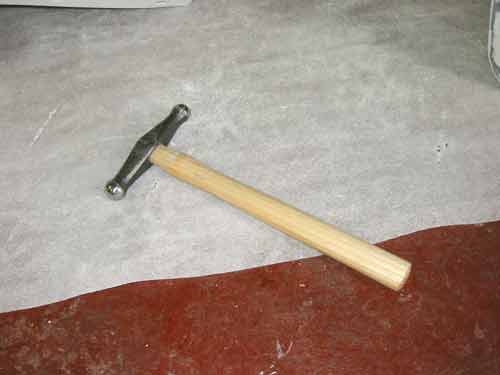 With this hammer I eliminate small dents in the surface.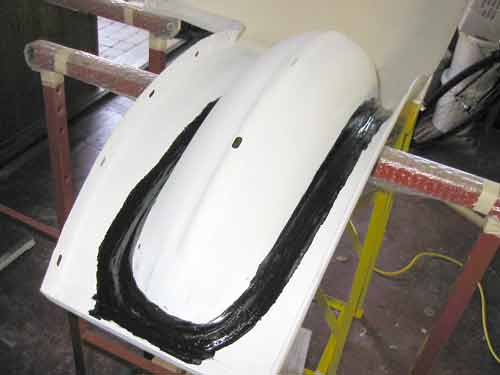 I have closed the gap between the fender and the fender wells, inside and outside. This way I souldn't become any rust caused by dirt and water.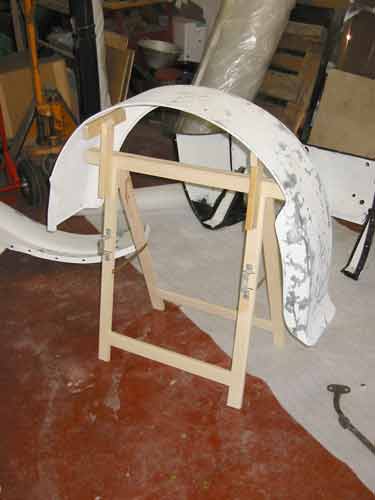 This is my painting rack for the fenders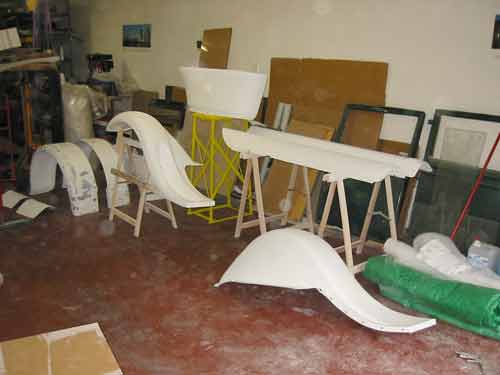 Some parts are primed already with epoxy primer.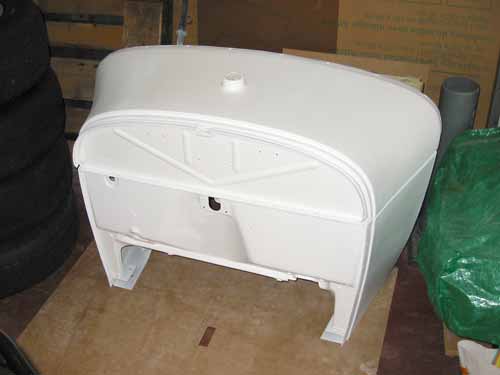 Now these parts are painted with filler and you can guess what's the next job - right, sanding again!
---
      Copyright ©   2001-2019 Markus Maurer  |  Creation Date: 09.08.2008  |  Last Modified: 23.12.2018